This year's Elmar Extravaganza 2.0 sale saw cows sold into every single state in Australia, plus a few foreign countries.
The top price was $20,000, which was paid by a United States buyer for heifer Elmar Chief Jessica 4697 ET.
International interest in the stud's sale also came from Pakistan, with several heifers purchased for those buyers.
The sale average was $6045 across 72 lots.
Elmar Holsteins stud principal Steven Hore said it was a very solid sale and he was pleased to see cows sold into Tasmania, NSW, Queensland, South Australia and Western Australia.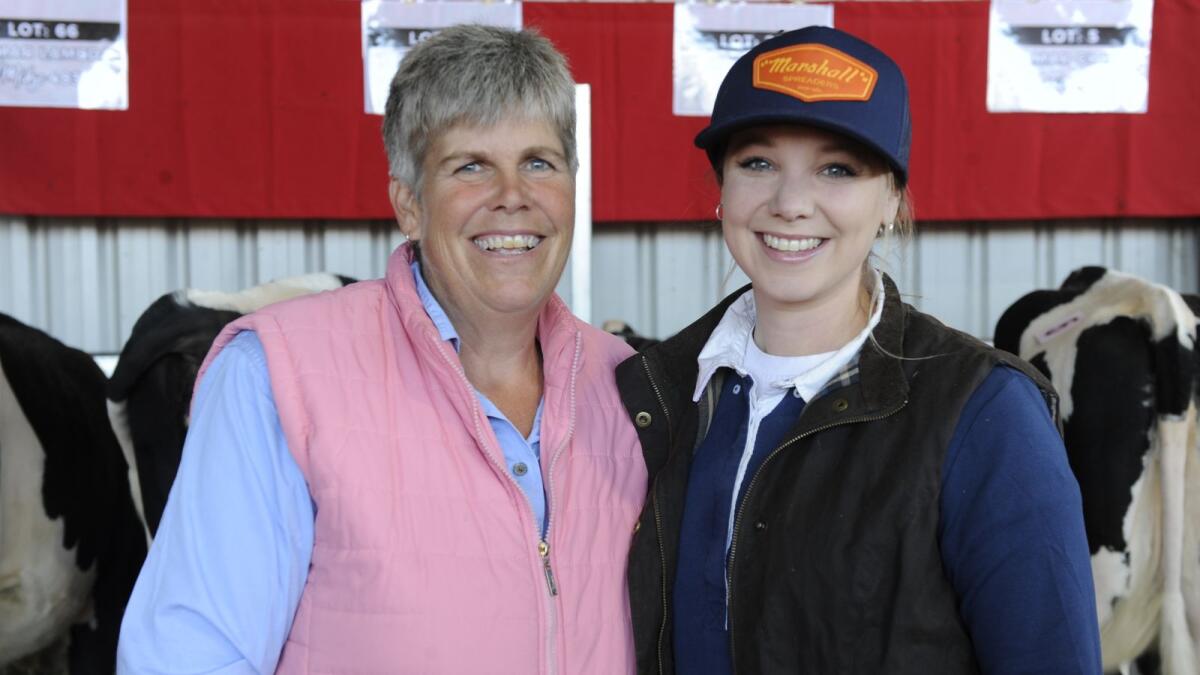 A highlight of the sale was Lot 12.
It's not often a drawn out 'awww' is heard at a livestock auction, but Lot 12 melted a few hearts with her bombastic entrance.
The four-month-old Holstein calf raced into the ring, did her best impersonation of a rodeo bull, tried to eat the decorative flowers, then promptly put her heels in the air and ran a few more laps.
The calf — Elmar Dylan Jessica 4982 — ended up selling for $8500 to a Tasmanian buyer.
Last year's Elmar sale averaged $10,492 and achieved a top price of $46,500 due to the extreme demand for their genetics.
This resulted in several nervous bidders at the '2.0' sale on May 18, who declared themselves "just looking" and "here for a sticky-beak" while clutching the sale booklet and hoping something appeared in their budget range.
Geoff Behrens and Keith Den Houting were both onlookers at the sale.
"You need to be young to invest in cattle now. The aim is like a share portfolio, you're looking to get 20 to 30 years of profit from them (cattle)," Geoff said.
Keith said he attended last year and expected prices to remain very strong in the dairy industry given the milk price and seasonal conditions.
Elmar Holsteins is near Leitchville in northern Victoria.