Not taking any more chances
The calf shed blew down and the grid power system failed for several weeks when major storms hit south-east Victoria in the middle of last year.
But Andrew Perry was still able to milk 280 cows, run the dairy shed and electric fences, keep the vat cold and the pumps and hot water service working.
That's because after a six-day period without grid power after storms in early 2017, the Poowong dairy farmer looked for a generator that would keep his business working.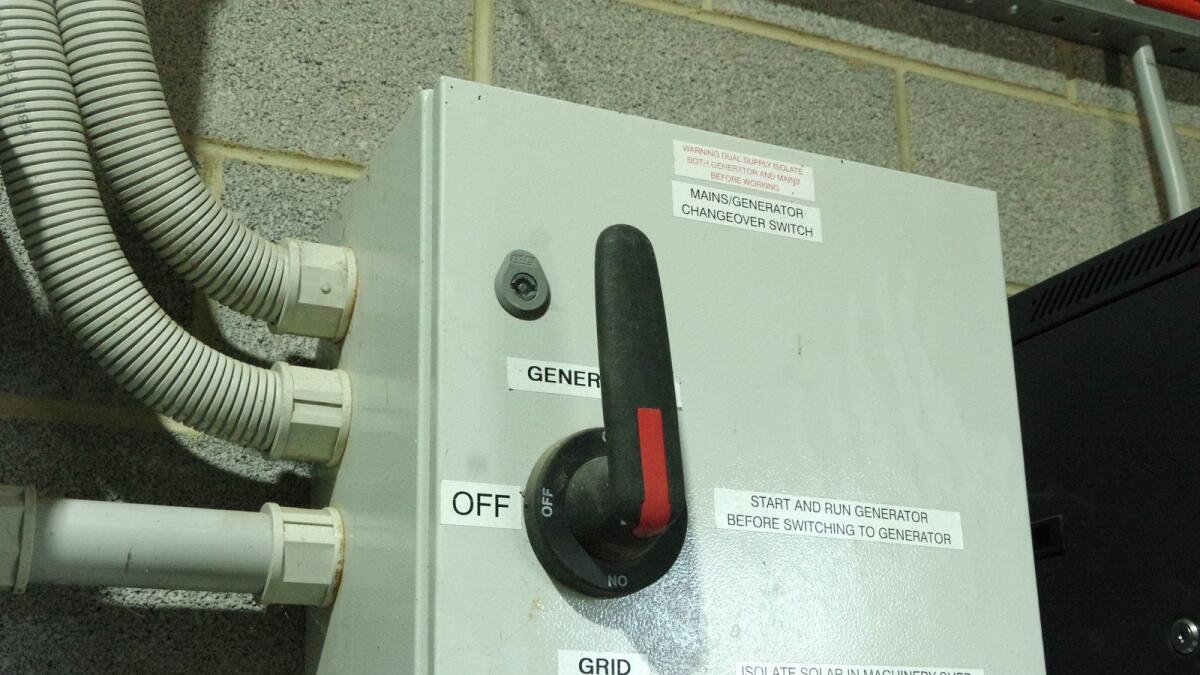 Installed in June 2017, the second-hand Caterpillar CRS6602 80KVA generator is wired in to keep the farm working, and is turned on monthly as part of normal activity.
"The generator is so fuel efficient. It's soundproof, which is great, and everyone finds it really easy to use and work in the dairy when it's on," Andrew said.
"We've labelled everything, so it's user friendly and anyone can come in and use it.
"It keeps everything working, from effluent pond pumps to the vat.
"In the milking shed, it runs the dairy, vat and cooling system, and the hot water. Outside, it keeps the effluent and water pumps operating.
"It also takes workplace error out of the system."
In the past year, it's also had to be relied on for five extra periods when the grid system was down unexpectedly.
"In mid-2021, the transformer box stopped working and we had two weeks with no power," Andrew said.
Since taking on ownership of the dairy farm in the past decade, Andrew has made some other improvements across the 100ha of dryland, with a focus on worker and animal safety and welfare.
The farm underwent an energy audit and Andrew changed electricity retailers, on the advice of an energy broker.
"I gave the energy broker a call, and he monitors the farm's energy use and compares rates with providers once a year," Andrew said.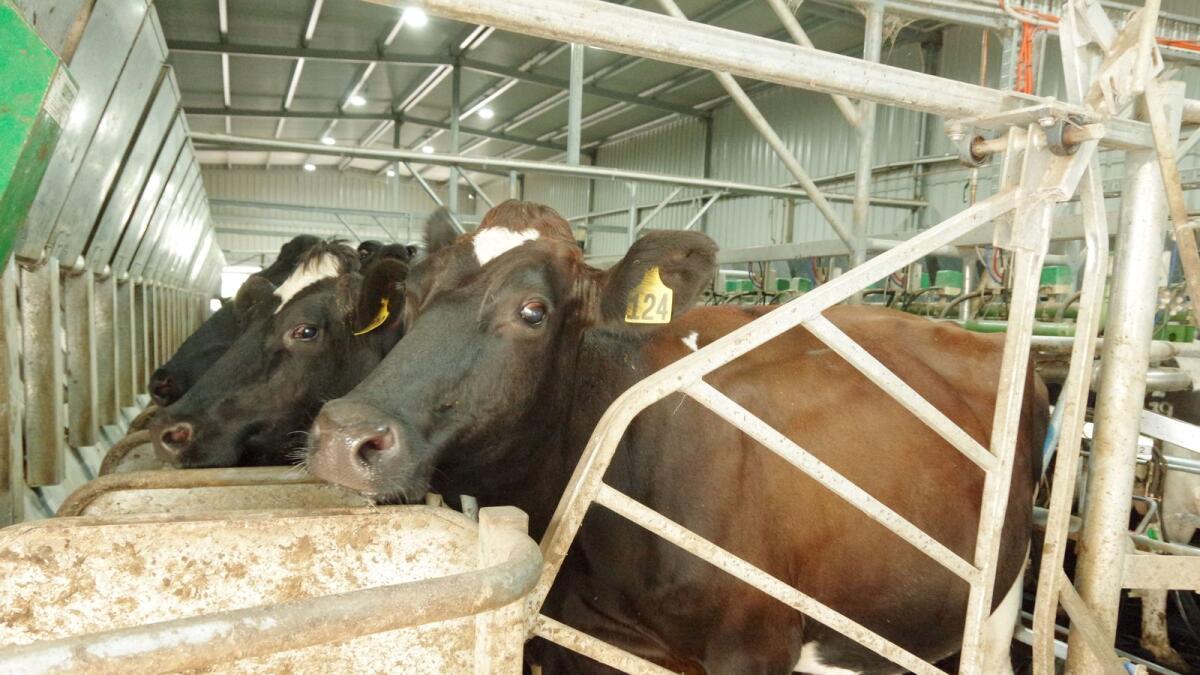 "That first call resulted in a 30 per cent saving on our electricity costs. With that type of result, it's worth what I'm paying him to keep an eye on things for us."
In 2018, Andrew installed a bank of solar panels to reduce grid energy use, and additional solar panels were installed this year.
He now has two inverters and two battery solar system installed at the dairy, along with the Cat generator.
In 2019, accessing a Victorian Government State Energy Grant that was specific to agriculture, he was able to upgrade the milk vat. The OnFarm Energy Grants are provided on a co-contribution basis.
Andrew replaced the 6600-litre milk vat — which required twice-daily pick-up — with a new 20,000-litre vat, which now means the milk gets collected every second day.
The 18-swingover shed has recently been upgraded to a 30-swingover shed, with stainless steel feed bins, new concrete platforms, entry and exit lanes, and an undercover yard and crush installed.
The feed bins are a two-feed system, so heifers receive lead feed in a second set of bins.
The undercover area involved extending the roofline of the shed to create an overall better working environment for animals and people, and making a larger room for the new milk vat.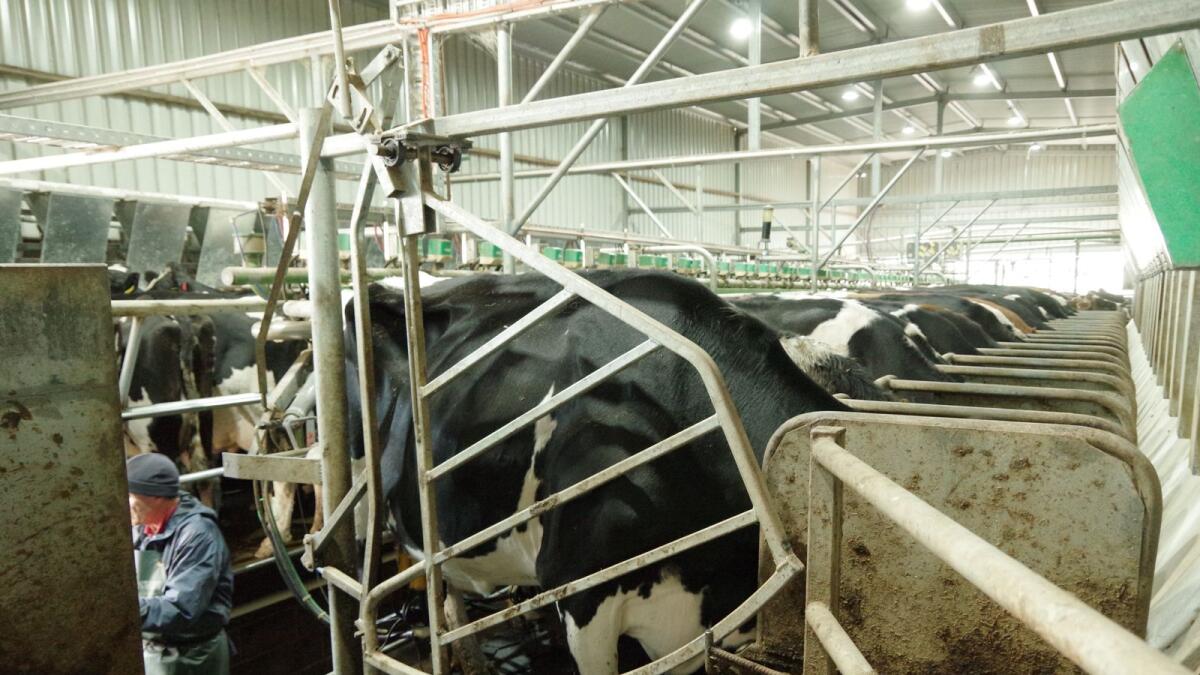 New blaster hoses were also installed to more efficiently and effectively clean the dairy and yard.
"Everything gets cleaned much more quickly," Andrew said.
A second silo was installed with the dairy shed extensions.
"From the installation of the generator, to all the other improvements, my focus has been improving conditions and routine for the workers," he said.
"The better the conditions and more routine people have at work, the greater their job satisfaction.
"You also need to provide options so people have reliability about working in the shed and in having time off.
"With power breakdowns, we were milking at midnight, and that's not good for animal or people welfare. No-one wants to be milking cows at midnight."
Along with Andrew, staff include a full-time permanent worker, Matt Taylor, who is also his manager; a part-time permanent worker; two casual workers — one is a milker and the other milks cows and does tractor work; and a contract milker.
Andrew, a veterinarian, milks in the morning and every second weekend. He also does regular off-farm consulting and training work, so a reliable workforce is necessary for his business.
Mix in a young family and he recognises the importance of everyone having regular rosters and time off.
"My 2IC is really good about communicating about jobs that need doing. He makes decisions when I'm away," Andrew said.
"I think everyone on the farm needs to know there's a 2IC on the farm for workplace efficiency."
The next job on the list of efficiencies is to improve the effluent ponds, which is funded by a grant from Woolworths.
The Woolworths Dairy Innovation Fund is available to dairy farmers to support new on-farm capital improvements or technology that will deliver innovation, efficiency, greater resilience of enhanced sustainability.
"The effluent ponds need upgrading. We're using the grant to install a weeping wall into a trench," Andrew said.
"A sump will pump to a tank, then to a turkey nest dam by gravity. From the turkey nest, a series of pipes connected to a hydrant pump will distribute the effluent via an irrigator."
Future plans include installing a water tank to harvest off the dairy shed roof, and upgrading the calf shed.