Help to take the next step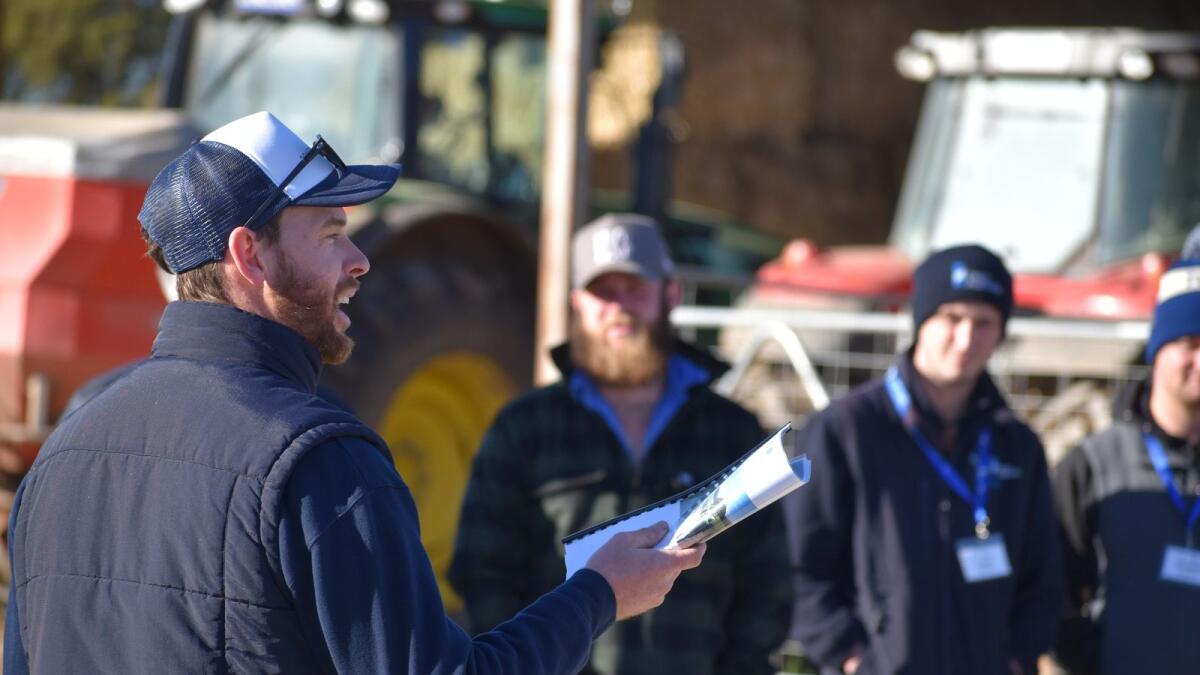 A lifelong passion for dairying keeps third-generation Congupna dairy farmer Glenn Carmichael motivated to forge a lasting career.
"I want to stay in the industry because I love the cows and I just love producing milk," he said.
Glenn was among the Murray Dairy Young Dairy Network cohort who participated in 'Dairy Goals: What's your next step?'.
Held on July 20 and 21, the two-day, overnight intensive event showcased tangible pathways for young people in dairy looking to build their career and progress within the industry.
Murray Dairy Young Dairy Network was joined by regional neighbours, GippsDairy Young Dairy Network, for the event, providing an opportunity for young people in dairy to build industry-wide connections, share advice and socialise.
The event maintained a particular focus on how young farmers can build equity, plan the big and small next steps, and ensure their financial, professional and personal growth within the industry for years to come.
Murray Dairy Young Dairy Network coordinator Bec Wyper said the event was about exploring different pathways and how to put plans in place to achieve short and long-term success.
"There's a lack of young people coming through the dairy industry," Bec said.
"So, if we can support them and educate them the best we can and help put that support network around them ... it's all about bringing the next generation through."
"So how to get from my parents' generation to my generation and how that works for different farms ... everyone's at a different stage," Glenn said.
Highlights of day one included a visit to fellow Young Dairy Network member Andrew Murphy's farming operation at Kyabram; hearing from Lewis and Josephine Watson about their experiences with taking on sharefarmers; and a tour through Goulburn Valley Creamery at Kyabram.
An evening of networking provided attendees the opportunity to hear from farming and agri-business professionals about tangible pathways to building a strong career in dairy.
Day two began with a breakfast speaker session, hosted by Pioneer Seeds and featuring Murray Dairy staff, followed by farm tours including Mark and Mandy Dee's robotic dairy in Macorna North.
Glenn said the event was a good opportunity to meet with like-minded young farmers and use Murray Dairy resources.
"Murray Dairy having discussion groups for young farmers helps a lot," he said.
For more information on the Murray Dairy Young Dairy Network, visit: dairyaustralia.com.au/murray-dairy