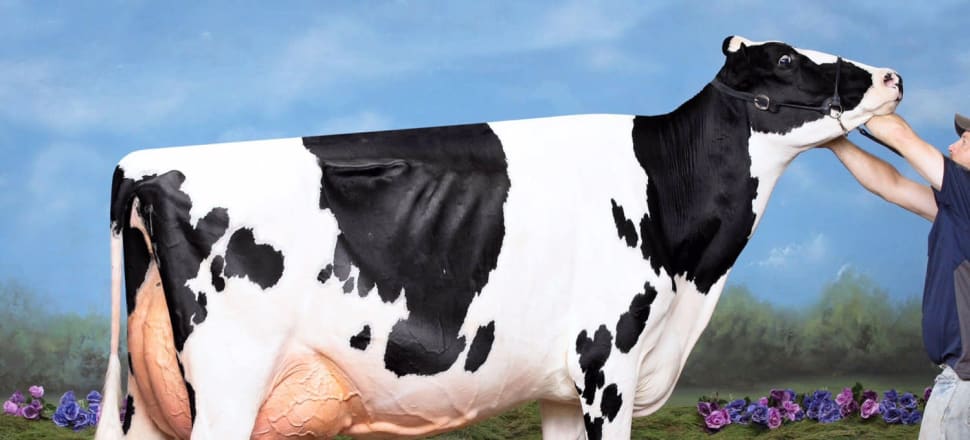 5370537724001
Avonlea-YF Windbrook Cinnamon-ET, a cow part-owned by Blighty farmers, has continued her winning ways despite dairy shows being cancelled because of the COVID-19 pandemic.
Cinnamon was named Semex Holstein Australia All-Australian People's Choice in an online competition.
Cinnamon is syndicate-owned by Adam and Meg Marshall, Adam's father Lindsay Marshall, the Marshall family's herd manager Kit Davidson and Adam's Gold Coast-based friend Craig Devlin.
The cow is housed and looked after by its breeder John Gardiner, at Avonlea Holsteins in Cardinia.
The competition pitted previous All-Australian three-year-old winners against one another, with Cinnamon receiving the most public votes.
''It's always nice for the animal to be recognised by a group of judges, but to be recognised by the wider public is an incredible honour,'' Adam said.
''Cinnamon won the three-year-old All-Australian award in 2018 and she's up for the award again for six-year-olds right now.
''The winner of that will likely be announced at the end of July.''
Cinnamon had a year off from shows in 2019, returning to competition at the National Holstein Show at International Dairy Week in January this year.
She finished as Reserve Senior Champion at the national event, an impressive finish in Adam's eyes.
''She finished second in her class (cow, six years in milk) and second overall to the same cow that finished first in her class,'' he said.
''The winning cow was also bred by Avonlea.
''We didn't quite keep enough milk in one of her quarters so she was a bit lop-sided. You can't win when that happens but to get reserve champion with that shows the quality of cow she is.
''A lot of credit needs to go to John, without him Cinnamon wouldn't have had the success she has had.
''He actually bred an All-World champion, but has said Cinnamon is easily better than that cow.
''We also have to give credit to the Flanagan family at Woodlawn Holsteins who were a part of the original partnership in 2017," Adam said.
''They helped with the early development of Cinnamon and helped her become the strong performing cow she is.
''Cinnamon is not just a good type cow, she is also a good production cow.
''She produced 16,700 litres of milk in 307 days, when the average Holstein produces 8500 litres in a year.''