China's influence still key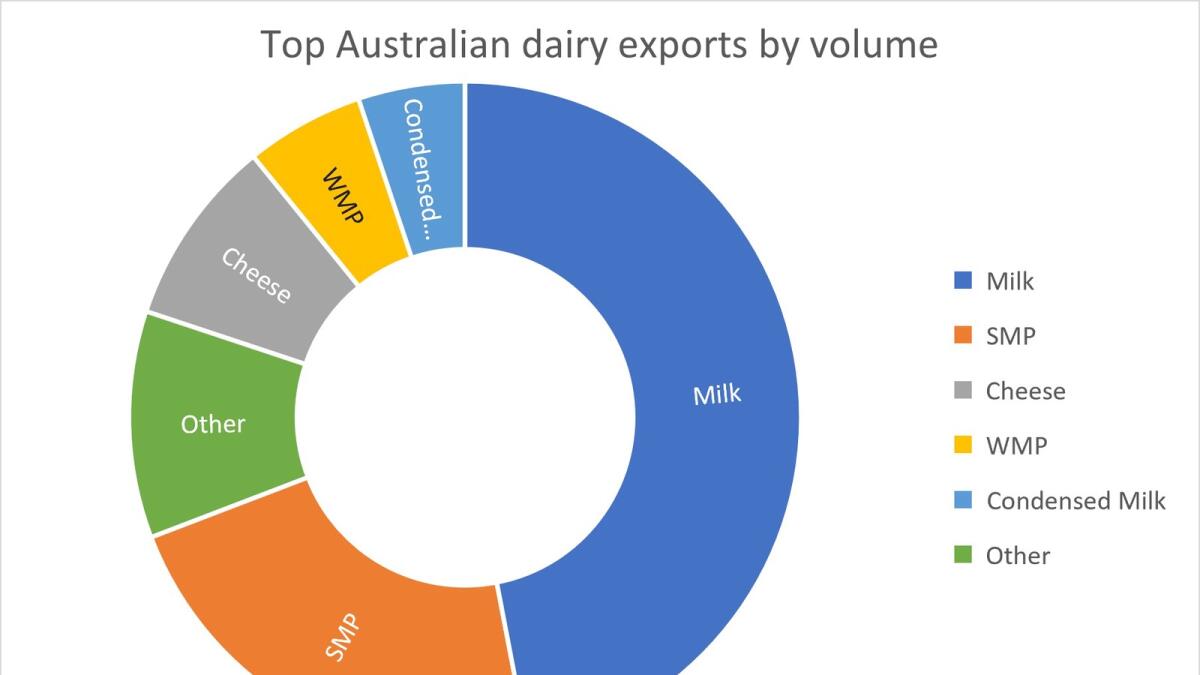 As the top importer of dairy globally (by volume), a sustained downturn in importing by Chinese buyers has been a dampener on global commodity prices.
Quiet importing demand from China is largely a result of strengthened local milk production and stockpiled product, a legacy of recent lockdowns.
Coupled with changed domestic consumption trends over the same period, this has significantly altered the purchasing activity of Chinese ingredient buyers and prevented a noteworthy re-emergence on to the global dairy market, as many had hoped.
Generally perceived as a key price driver for dairy export commodities, China is not only an important market for Australia, but also for our competing exporting regions of New Zealand, the United States and Europe.
Total imports of Australian dairy into China remained flat over the past two years, equating to about 275,000 tonnes in 2021-22.
Ultra-high temperature milk is Australia's most exported dairy product to China, and in 2021-22, Australian UHT milk imported into China accounted for 47 per cent of all Australian dairy imported (by volume). Additionally, this milk makes up 17 per cent of all milk imported into China.
Australian milk exports to China have surged 58 per cent over the past five years, helped in part by an increased preference for pre-packaged UHT milk by Chinese consumers during COVID-19 lockdowns.
Imported UHT milk typically sits at a competitive price point to domestically produced product, and exports to the market are expected to continue growing.
In line with increased local production, total exports of whole milk powder and skim milk powder to China declined 16 per cent and 14 per cent respectively, in 2021-22.
While WMP exports from Australia also fell over this period, SMP exports grew nine per cent in contrast.
Imports of Australian SMP into China have grown 112 per cent during the past five years, rising to become the second most exported dairy product behind UHT milk.
Chinese buyers reportedly appreciate the consistent quality of Australian milk powders.
Despite broader political tensions between China and Australia in recent years, Australia has maintained its position as a key supplier of dairy, with total exports to China growing 45 per cent during the past five years.
China has grown over recent decades to become the world's largest dairy importer and therefore so too has its influence on global dairy commodity prices.
While quiet Chinese demand has been a key driver of the recent downturn, some positivity remains around its buying returning later in the year.
This is tipped to occur alongside recovering domestic consumption and the utilisation of domestic stockpiles and could provide some support to global commodities during this time of overall quiet global demand.
For more information on the China market and other key export markets, you can access and subscribe to Dairy Australia's market briefs here: https://www.dairyaustralia.com.au/industry-statistics/industry-reports/international-market-briefs