New range of telehandlers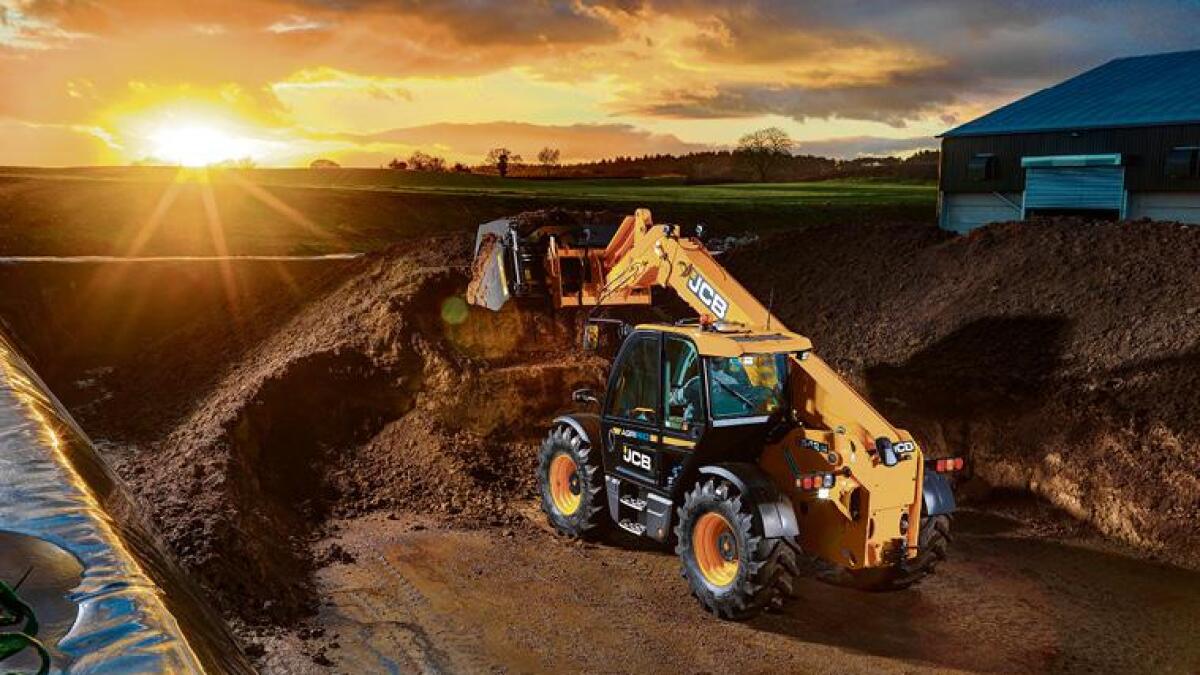 A NEW range of agricultural JCB Loadall telescopic handlers has been launched featuring increased lift performance, improved safety and driver comfort, and the all-new next-generation Command Plus cab, designed primarily with agricultural operators and owner-drivers in mind.
The new cab, which is a remarkable 50 per cent quieter, is the result of detailed engineering and ergonomics studies, and an unprecedented program of end-user consultation, to meet the visibility, comfort, control and practical demands of discerning operators.
It is roomier, has a neater control layout and provides considerably more dedicated storage space.
Visibility to the front wheels and beyond has been transformed by the low-set dash panel and is enhanced by 14 per cent upwards to a raised bucket or fork by uninterrupted glazing that sweeps up and over the operator's head.
The new Series III telescopic handlers are the culmination of a succession of significant product upgrades during the past six years that have reinforced JCB's technology, performance and fuel-efficiency lead in the telescopic handler market.
The latest round of improvements adds class-leading cab interior space, noise levels, climate control and all-round visibility.
The new Series III JCB telehandler range comprises three new models with up to 200 kg increased load capacity over their predecessors.
There are AGRI (including AGRI TorqueLock 4), AGRI Super and AGRI Pro variants as before, providing a choice of features and equipment levels, and options covering LED lighting packages, towing hitches and front-end implements from the extensive JCB AGRI range of attachments.
Power units are unchanged — the 4.4-litre and 4.8-litre JCB EcoMAX engines serve up a choice of 81 kW, 93 kW and 108 kW (109 hp, 125 hp and 145 hp) outputs.
But there is a new 40 km/hr TorqueLock 4 powershift transmission with four-speed torque converter lock-up for the 81 kW (109 hp) engine to provide more performance and better fuel economy when travelling and towing than the regular 30 km/hr four-speed transmission.
The six-speed JCB Torque Lock auto powershift and unique JCB DualTech VT hydrostatic/powershift transmissions, which are both capable of 40 km/hr, continue unchanged.
New features of the telehandlers include:
All-new Command Plus cab — more spacious, better visibility, quieter, greater comfort.
Increased lift performance for all 6, 7 and 9.5 m models in the telehandler line-up.
Optional chassis sway hydraulic levelling at the front axle for precision load placement.
In-cab and external pressure relief for attachment change-over.
Distinctive new colour scheme, 'Loadall' and 'JCB' branding but familiar overall appearance.
For more information on the new JCB telehandlers, visit: www.jcbcea.com.au