McIntosh Beater Wagons are saving farmers time and money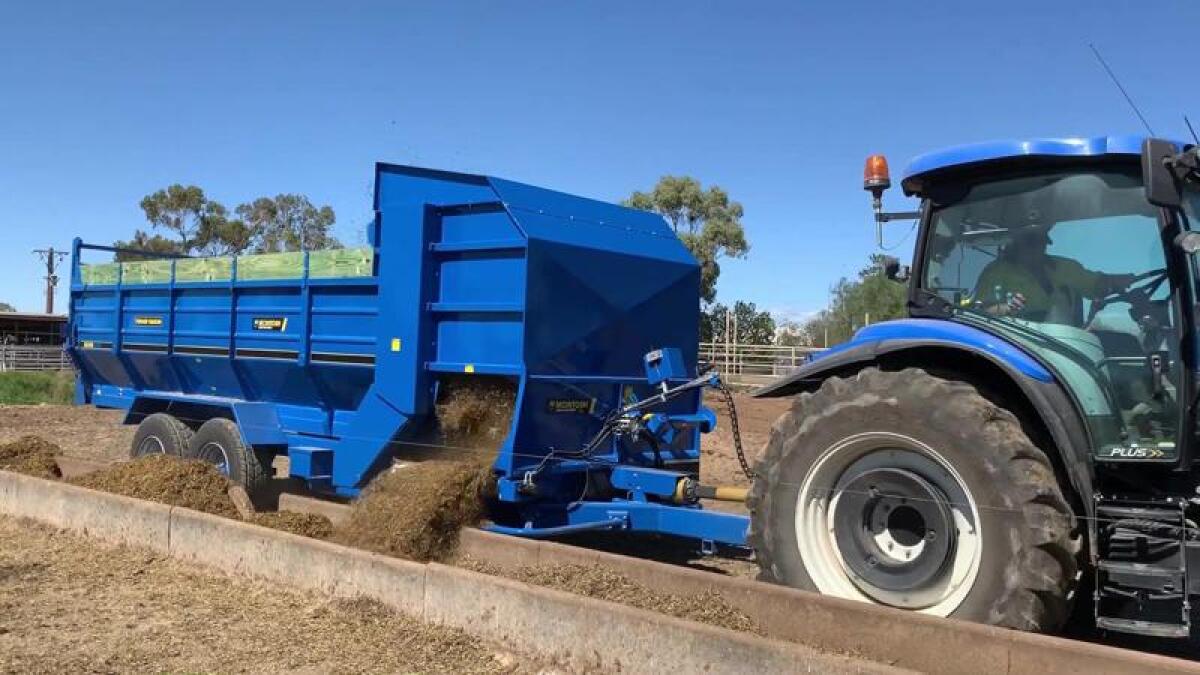 The new McIntosh Beater Wagons are getting plenty of praise from farmers who are using the equipment on their farms.
Users say the unique design of the beater wagon, with its three PTO-driven horizontal beaters, allows you to better incorporate different products together and give you a more even and consistent output of fodder than a conventional silage wagon.
This makes them ideally suited for feed pad operations, but they still have the versatility to be operated in field conditions.
McIntosh Beater Wagons can handle a wide variety of products, with many farmers incorporating large square bales with their grass, cereal or maize pit silage to give a more balanced ration to suit their herds' needs.
Many farmers are using vegetable waste, almond hulls, brewer's grain, citrus pulp and other products and have the ability to blend a ration without going to the full expense of operating a mixer wagon or TMR system.
There is no need for the tractor to be running when loading the machine and it does not require time to mix the produce together.
The only time the PTO is running is when you are wanting to feed out.
Operators say they have halved their fuel and labour cost by replacing their old mixer wagon with a McIntosh Beater Wagon.
Users say labour costs are also down due to there being no mixing time required, and tractor and machinery maintenance costs are dramatically reduced as these machines do not need the large horse power or running time to feed their herds.
The versatility of these machines has seen them go into a range of different applications.
Working closely together with a grape grower in South Australia, McIntosh was able to develop a beater wagon for applying straw and compost onto grapevine rows.
The machine's capacity, efficiency and even spread make them ideally suited for this application.
For more information about the range of McIntosh Beater Wagons, contact TracMac Farm Equipment on (03) 5625 1522 or your nearest McIntosh Dealer.