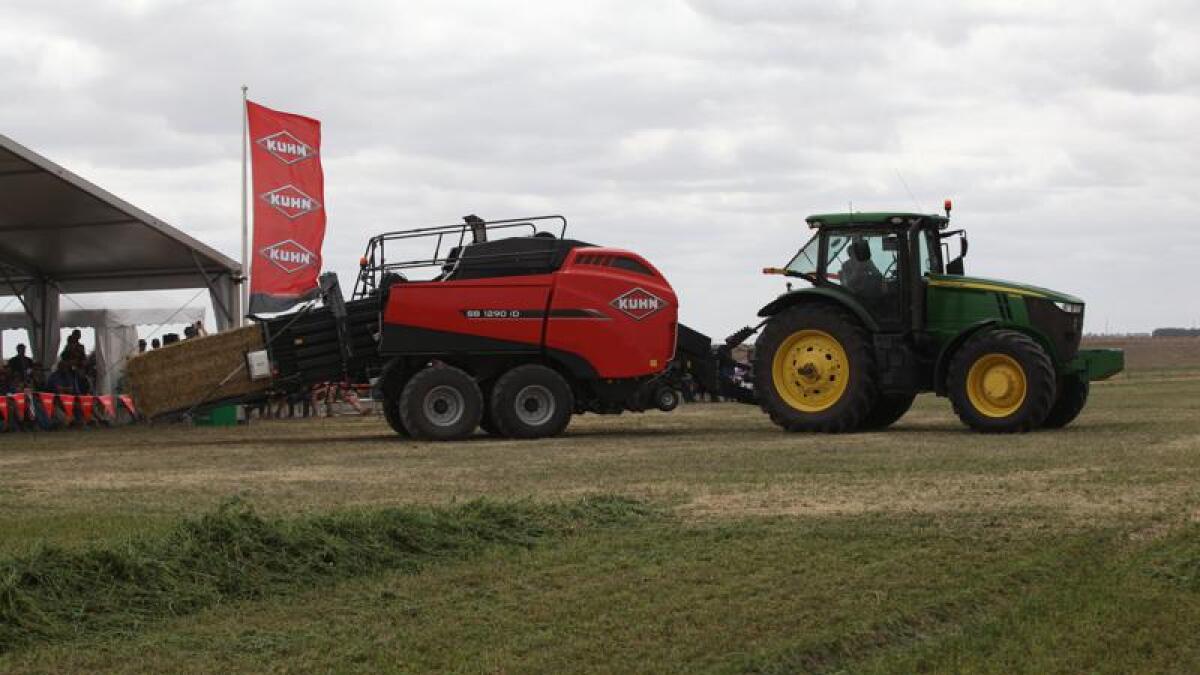 THE SMALL town of Naracoorte in South Australia experienced an influx of Kuhn dealers and customers in early March, who were attending the Kuhn Farm Machinery Expo 2020.
With almost 400 registered attendees during the March 4 and 5 event, the expo was a unique opportunity for attendees to see first-hand more than 30 of Kuhn's cutting edge hay, silage, tillage, spraying, spreading, and feed mixing machines that are available on the Australian market.
The highly anticipated Kuhn SB 1290 iD large square baler was the highlight of the expo and Kuhn Australia marketing manager and baler product specialist Michael Murer said the live demonstration of the baler was a tremendous success.
"The baler has exceeded sales expectations in the Australian market, and on the back of the expo I anticipate that sales will only continue to grow," he said.
Also, on display for the first time in Australia was the show stopping Optimer L12000 disc cultivator.
"The Optimer L12000 is wider, stronger, faster and meets the requirements of largescale farmers looking for high work output, optimal comfort and a perfect ground tracking system without compromising work quality," Mr Murer said.
Throughout the expo, attendees and dealers were able to see the Kuhn difference through the company's strength and technology in design and manufacturing.
In addition to live demonstrations and machinery displays, Kuhn also offered product workshops, presentations, exclusive access to special finance offers, and a competitive silent auction.
For more information, and to learn more about Kuhn, visit kuhn.com.au