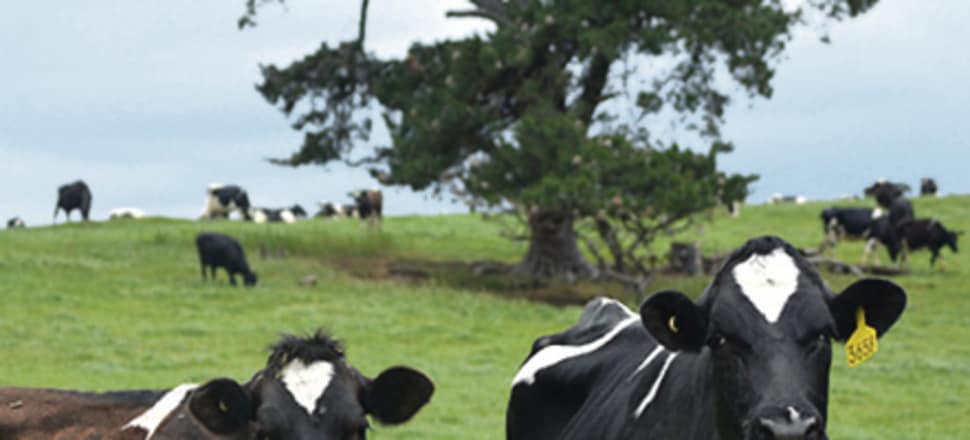 5370537724001
PETER CHOW'S 280 dairy cows used to help sustain his passion for horse racing; now he wonders if it's the other way around.
After 21 years on his farm at Purnim, north of Warrnambool, and years before that on his grandfather's farm 40 minutes west at Yambuk, Mr Chow says it's getting tougher all the time.
"Initially the cows were a way to feed my passion for the horses, I think it's the other way around now," he said.
His 10 gallopers share part of the land with his 280 Friesian cows. Stables are built on site but the horses are trained off-farm, either at nearby beaches or racing tracks.
"Horse racing is a tough caper too, but for a small stable we're going okay; we've had successes at Warrnambool's May Racing Carnival and some wins at Sandown," Mr Chow said.
"Horses are my passion now; dairy is something I have to do to keep the bank manager happy."
In the early years, dairy was more of a passion.
While Mr Chow grew up in town at Maryborough, he often visited his grandfather's farm at Yambuk and became interested in a career in agriculture.
He studied at Longerenong and Glenormiston agricultural colleges and was planning to work his way around Australia when tragedy intervened. "My grandfather broke his leg and someone had to go home and look after the farm; that was me."
At 52, Mr Chow still enjoys the farming lifestyle and the challenge of making a dairy work.
"I like being my own boss, running my own ship. I couldn't go and work for someone."
But his frustrations with stagnating income and booming costs are never far from the surface.
Mr Chow adopts simple practices on his farm. "It's very simple — feed the cows, milk the cows and spend as much time as I can with the horses."
When he and his family moved onto the land 21 years ago it needed major restoration with new fencing and laneways and renovation of pastures.
"It was an active farm but it needed a lot of work. With the pastures we basically started from scratch but a bit of fertiliser went a long way. We got a good response and soon had it up and running."
Now the farm is mostly using perennials along with some summer crops, with Mr Chow cutting silage but also buying hay every year.
About 20 to 25 ha are completely renovated each year to boost home-grown production. Clover crops have been dumped after failing to achieve any longevity.
Over time they have expanded into neighbouring land, almost doubling the original farm to the current 226ha.
One thing that hasn't changed much is the herringbone 20-swing over dairy.
"It's nothing flash. It was here when I got here and apart from extending the yard and putting in a bigger vat we haven't done anything to it since, but it does the job," Mr Chow said.
He brought some cows from Yambuk but had to buy a mostly new herd. Friesians, which he describes as a stronger cow with better reproduction, were always his priority.
"For a start we tried to run both farms but it was too hard. It was a 40-minute drive but we soon learnt how difficult that was with so much wasted time."
While not a figures man who closely follows his production numbers, Mr Chow said this season was going well. But he is worried about escalating costs, particularly for hay.
"We have increased costs everywhere and we're still getting the same amount for our milk that we got 20 years ago," he said.
"A few years ago I went to Cobden and listened to Gary Helou (former Murray Goulburn boss) and he said by 2018 we'd be getting $8/kilo. I'd like to see that."
While south-west Victoria has been largely immune from drought conditions that have hurt the rest of Australia, Mr Chow says there will be consequences locally.
"The grain and hay prices are ridiculous and they're only going to get worse. It's pretty good this season but the next season is the big worry. If we ever need a good autumn break it's next year.
"Hopefully I won't need more hay than normal but I'm going to pay more for what I get."
A former Murray Goulburn supplier, Mr Chow has moved to Bega to take advantage of a price incentive at the start of the season.
The farm has been unofficially on the market for years and he concedes there will come a time when he pushes to sell.
His three daughters aren't interested and he says the frustrations of not being able to make a worthwhile profit are getting worse.
"We break even but we can't seem to get ahead. Next year I shudder to think what's going to happen."
In the meantime, the horses are a source of inspiration.
"When I was growing up my parents had trotters that were pretty successful; and when I was farming at Yambuk my brother got involved with a galloper and he got me involved. I leased one and it grew from there."
Having good labour, including Mark Sedgley "my main offsider who takes care of things for me" and part-time milkers has allowed Mr Chow to indulge his passion.
Mr Chow is rostered to milk for four sessions on Monday to Thursday evenings, though he admits he tries to find excuses to get out of that job.
"I used to milk full-time but when I got more involved with the horses and started employing labour I cut it down, but you've got to get in a bit and see what's going on."
Does he have the balance right? "No, I'd prefer 100 per cent on horses and no time in the dairy at all."