Going to the Henty field days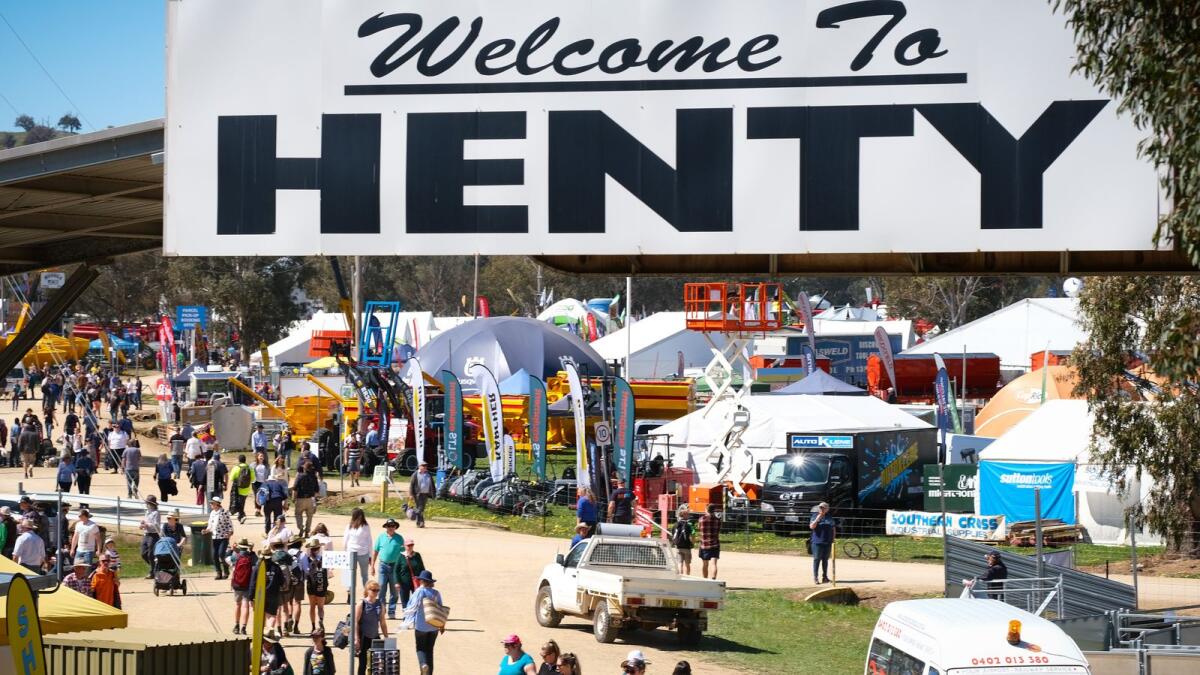 After being locked down in 2020 and cancelled last-minute in 2021, spirits are high for the 2022 Henty Machinery Field Days.
Exhibitor bookings have opened for the event, which runs from September 20 to 22.
The Henty Machinery Field Days is southern Australia's largest agricultural event.
HMFD executive officer Belinda Anderson is reminding exhibitors the booking deadline is Sunday, July 31.
"It is important for exhibitors to be aware that even if they booked in 2021, they still need to re-book to ensure their sites for 2022," Mrs Anderson said.
"Existing, new or potential exhibitors are encouraged to submit their applications via the HMFD website."
Country music singer and I'm a Celebrity star Brooke McClymont and her Golden Guitar-winning husband Adam Eckersley will take to the stage in a new ticketed event to be held after the gates close at 5pm on Wednesday, September 21.
The couple will be supported by Walla Walla farmer, singer, songwriter and The Voice entrant Danny Phegan and his Longreach band.
The field days will have all the usual attractions including the prestigious Henty Machine of the Year Award, the working sheep and yard dog trials, Country Lifestyle pavilion, Farm Gate Produce Market, Baker Seeds agronomy trials, helicopter joy rides, live entertainment, outdoor reptile show, the Natural Fibre Fashion Awards and vintage farm machinery display.
Entries have opened for the 2022 Henty Natural Fibre Fashion Awards with prizes valued around $5500 and a new award this year for the Business Development Award: Australian Made Fibre sponsored by JMP Developments, Wodonga, for $500.
For further information, contact the HMFD organisers via their website: www.hmfd.com.au