Rain on the plain brings pain
Since March last year, 20 per cent of Peter Jennings' and Sue Croton's dairy farm at Bruthen has been underwater.
Fifteen floods have ensured there has consistently been waterlogged paddocks and one hectare 'puddles' impacting Peter's farm management over the past 16 months.
Peter says for the first time in his career as a dairy farmer, he has questioned if he should be farming on the Bruthen flats in East Gippsland.
"We've had 1100mm, and it's got nowhere to go. The ground is soaked," he said.
Peter and Sue employ their son Andrew, son-in-law Adam Hasler and farm worker Brian Winfield full-time, along with contract milkers Shane Worseldine and Emma Elliott.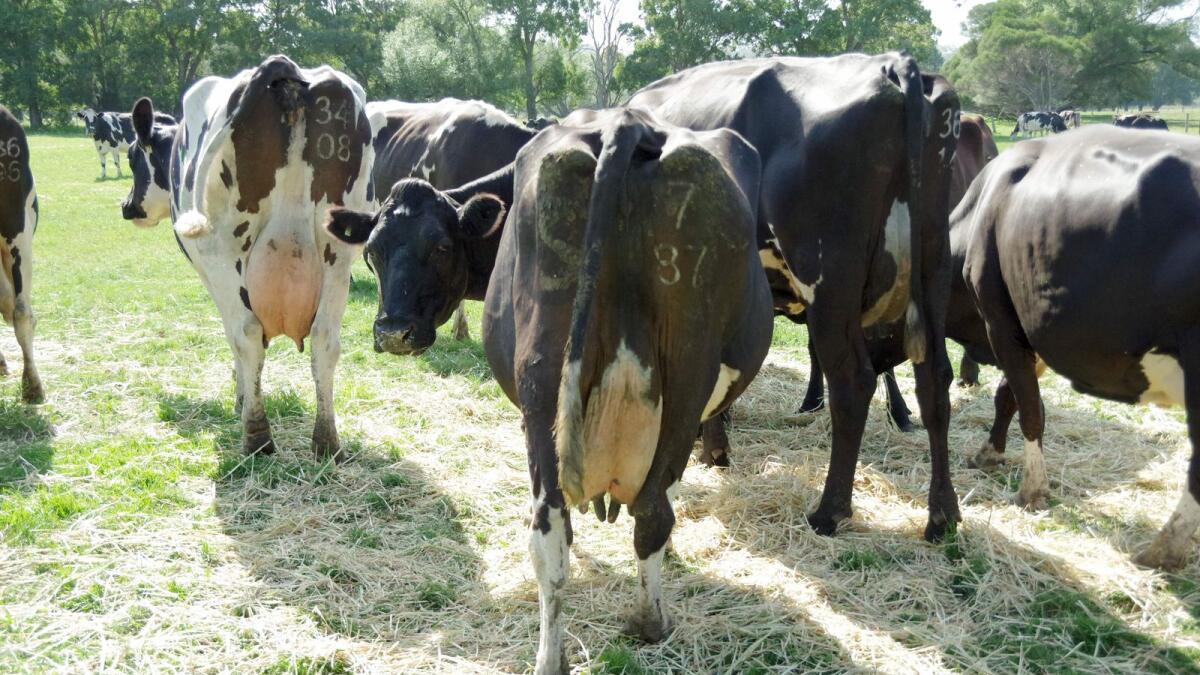 The dairy farm is 150ha of dryland country and 53ha of irrigation country under lateral sprays with a 200Ml water right. About 11ha of the farm is irrigated from the effluent pond a couple of times a week.
There are also dryland out-blocks, where steers and heifers are raised and dry cows graze.
The split-calving Friesian milking herd is down to 280 head, with cows drying off for spring calving.
"Daily production is 4400 litres and 360 to180kg milk solids, on 280 cows," Peter said.
"Production is down. I work on an average of 20 litres/cow each milking. Production needs to increase to 5600 litres.
"Since we've dried a few more cows off, production per cow has increased because there's more green pick available in the paddock for the remaining milking herd."
Since March 2021, 40ha of the 203ha farm has been flooded 15 times. That's 75 per cent of the 53ha of irrigated paddocks, which is supported by dryland country, some of it low but steep hills.
There are advantages to farming on a floodplain and the hills surrounding it — semi-regular flooding ensures a full soil moisture profile, which Peter utilises by growing lucerne, maize and pasture on the flat country.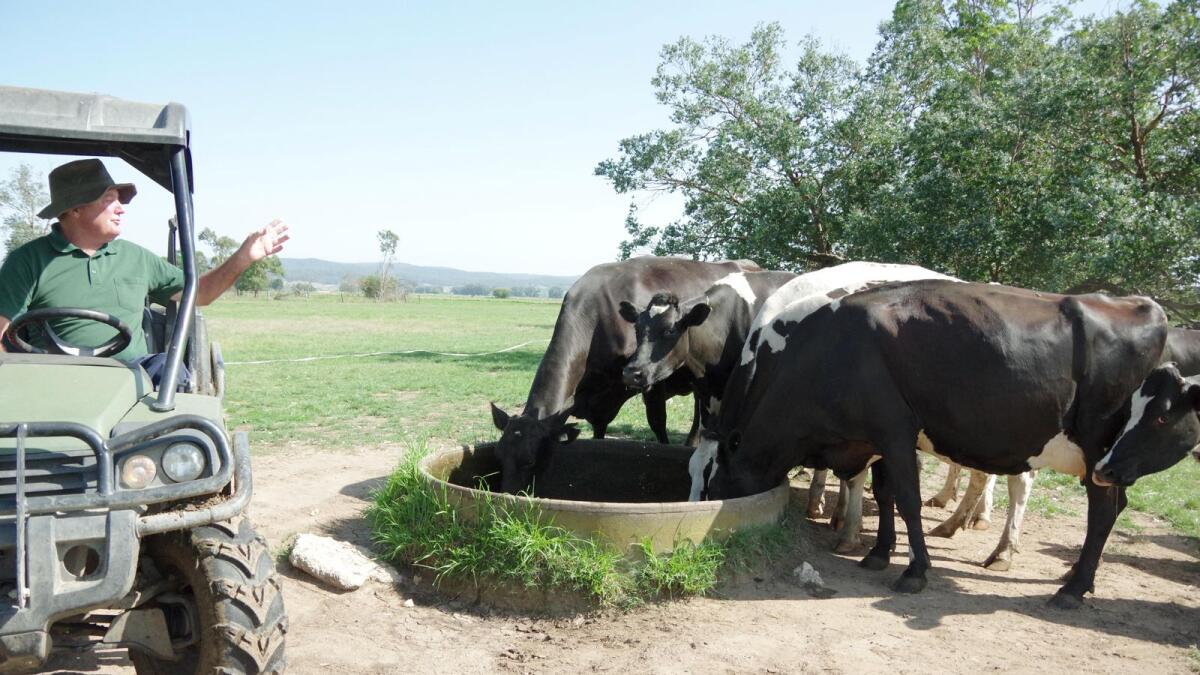 There are also disadvantages when a flood comes through.
Peter can't sow the pastures and crops he needs for his dairy cows and young stock. He has limited hill country for his cattle to graze, and a lot of it is permanently available for calves and heifers.
Then there's the damage caused by floods — to soil health, fencing, riverbanks and infrastructure.
Peter plants five paddocks of maize sequentially every year. The first flood in March 2021 affected that crop and it hasn't recovered.
The ongoing wet conditions have been a challenge from an animal health and welfare perspective, as well as managing other farm chores.
The ground has been wet and Peter and his team have been unable to put tractors and other heavy machinery on it.
"I've got one hectare puddles of water in the paddocks and the river keeps banking up into the drains and it can't get away," he said.
"There's no evaporation or drainage happening. There's mud across the paddocks."
The existing lucerne paddocks were drowned last year. Peter attempted to sow pasture for summer — it failed because the ground stayed too wet. And he wasn't able to sow lucerne in the autumn for the same reason.
"There's not a plant left in the lucerne paddocks — there's still sheets of water on those paddocks and the ground is saturated," Peter said.
"But in some paddocks the clover's coming through, so the cows have got a green pick."
He's waiting until August to take stock, and hoping there'll be less rain and more wind and sunshine to dry out the ground, so they can get tractors onto paddocks.
"I'm a bit shy and reserved about making any changes and improvements yet.
"When the ground dries out, I'm hoping the worms will come back and start working up the ground.
"When the air warms up, we'll resow rye-grass."
He's relying on the hill country to feed his cows, with kikuyu holding the country together under increased hoof pressure. He's pleased the laneways are coping with being flooded regularly.
"The laneways are feeling the pain but coping. We'll need to tidy them up."
Peter has heifers and steers on lease blocks in the district.
"I haven't had to de-stock but I've been ruthless about retaining chopper cows — we're down 10 per cent on cow numbers.
"I've decided not to treat cows with mastitis and have sold them as chopper cows instead."
Part of his reasoning is the amount of pasture that has to recover, part of his decision making is the number of heifers coming into the herd in the next year.
There are 15 springing heifers, and 30 heifers running with the bull now. There's a mob of heifer calves growing out on another lease paddock.
"It means I'll have a younger herd, and I'll retain more and sell less export heifers," Peter said.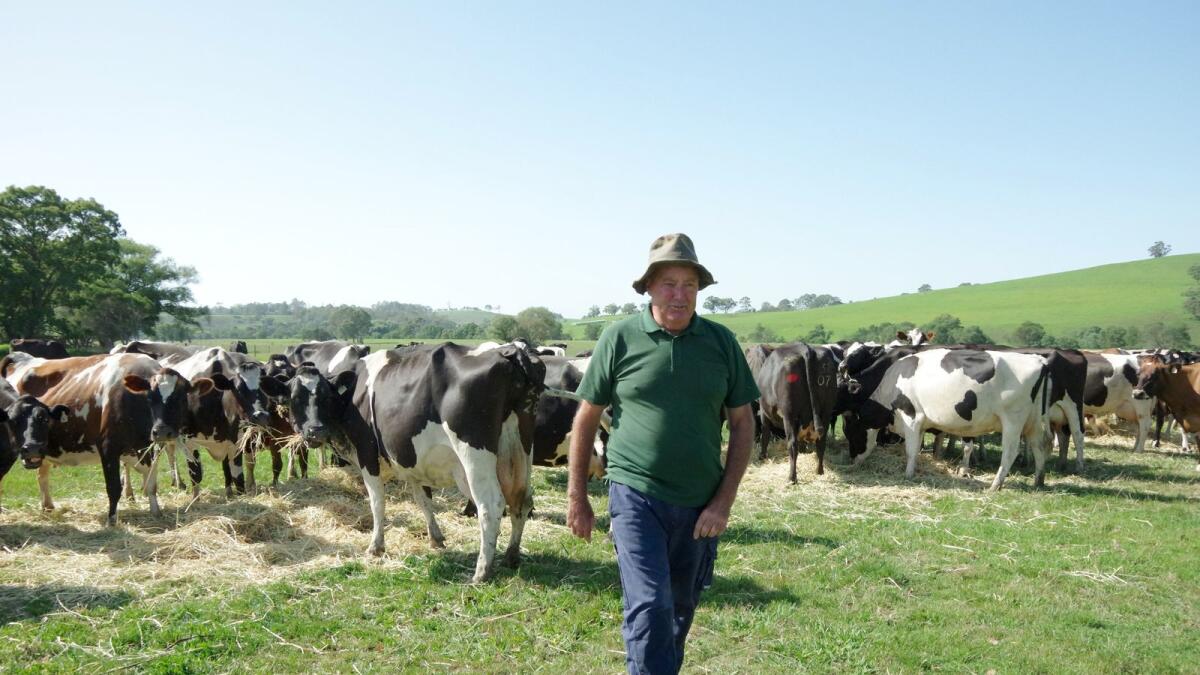 "I kept 140 heifer calves from last autumn."
He's also using his strategy of growing out steers and bullocks, and raising export heifers, to cover his ongoing need to buy fodder.
"I sold 26 fat Friesian bullocks in the autumn — the first 10 sold for $2280 each, the second 10 at $1880, and the six odds and bods made $1900.
"I've got 33, 9-to-10-month-old 200kg heifers ready to sell to the export market this month. I've got 63 steers from last spring and 29 cull heifers, growing on lease country.
"I've got 15, 18-month-old store steers to move on. There's another 45 of them, 9-to-10-month-old, that I can choose to sell or keep.
"Having young stock gives you options."
The farm crew harvested 100 bales of silage off a lease block in May, and Peter hopes they'll be able to cut another 200 bales of pasture silage off the block in early spring before the end of the lease.
"We got fertiliser onto it and it's looking beautiful.
"We'll run out of silage in August, so we're relying on getting bales off that block."
He was able to make silage at another lease block over summer, and off some of the farm paddocks that were flooded but drained for short bursts of time — about 700 rolls in all.
He's buying in vetch and oats, at a rate of 60 squares on a B-double truck every 10 days since late autumn.
"The milkers get four squares every day. The dry cows get one square and a silage roll. The bigger steers get one square every second day," Peter said.
"I've also upped the grain ration in the dairy by 1kg, because the milk price is worth it — it's now up to 6kg/day/cow.
"You've got to feed your cows.
"This is more hay fed than we normally feed out. I think we'll be able to cut back on the hay to the milkers because we're drying off cows."
Going forward, he's planning to buy two B-double loads of hay per month, depending on the ongoing weather conditions after July.
"Because, as the weather warms up, there'll be more green pick in the paddock for the cattle.
"We're feeding every day until lunchtime and it's a big job. Our focus for months has been on feeding cows and young stock.
"In the afternoon, we fit fencing repairs in before milking. We've had to clear and fix fences after every flood.
"And we had to reconfigure the power supply to the fences, especially between us and our neighbours so cattle won't wander."
One neighbour, Peter Favaloro, has allowed heifer calves to have access to his town water after the water point in their paddock was savaged by floods.
"I'm looking forward to the $9.40/litre milk price from Saputo," Peter Jennings said, calculating the cost of additional fodder he has had to purchase in the past year.
"We finished at $7.35/litre last year.
"That'll mean my winter milk is worth $0.82/litre in my vat. I've estimated my summer milk will drop to $0.67/litre."