Low-interest loans for farmers as drought grips NSW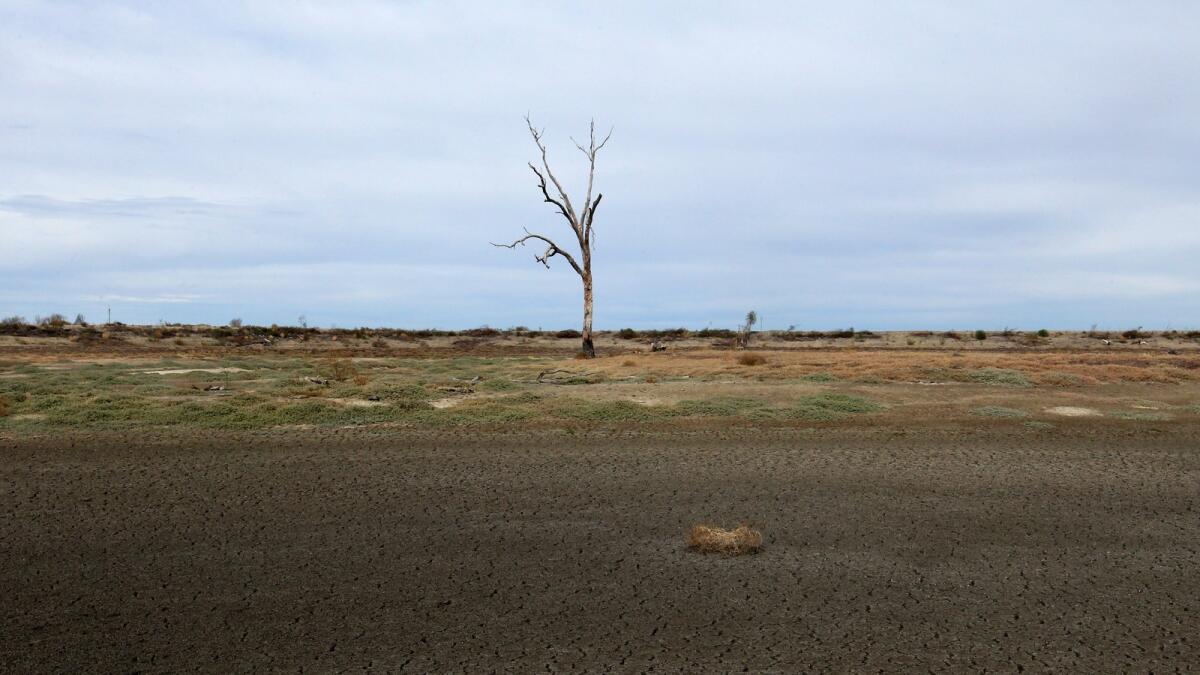 Low-interest loans of up to $250,000 will be made available to NSW farmers struggling to cope as drought conditions hit more than half of the state.
The $250 million state government-backed Drought Ready and Resilient Fund will go towards making the agriculture sector more resilient in the face of the worsening climate.
The loans, which can be used to fund a range of operational products, activities and services, can be paid off over five or 10 years and will save farmers an estimated average of $40,000 compared with similar loans.
Farmers will be able to access finance to buy fodder and transport livestock, seek veterinary advice, build fences and shade structures and plant trees.
In regions not yet experiencing drier conditions, loans will be available to incentivise planning and preparing for the worst and improving response and recovery outcomes.
NSW Farmers Association president Xavier Martin said the proactive announcement would help farmers to make business decisions.
"Farmers are always subject to climate variability, and having faced significant drought and disaster impacts in recent years, know that having a plan and some certainty as to how best to prepare for adverse conditions is critical," he said.
"These loans, announced before drought hits hard, help farmers to make proactive decisions."
The latest seasonal update released at the end of October showed 52 per cent of NSW was in one of the three drought categories: drought-affected, drought or intense drought.
More than 40 per cent of the north coast region is in intense drought and conditions are consistent with the onset of a major drought in many parts of the state.
A separate $120 million Farm Innovation Fund will be repurposed as the Drought Infrastructure Fund and offers loans up to $1 million at 2.5 per cent interest to promote capital investment.
"NSW does not thrive unless our regions and agricultural industries thrive," Premier Chris Minns said.
"We know disaster preparedness is more important than ever before.
"This is a common sense initiative that allows farmers to get ahead of the dry season and protect their livelihoods."
Loan applications for the Drought Infrastructure Fund are open now, while applications under the Drought Ready and Resilient Fund can be made from December 1.