It never rains but it pours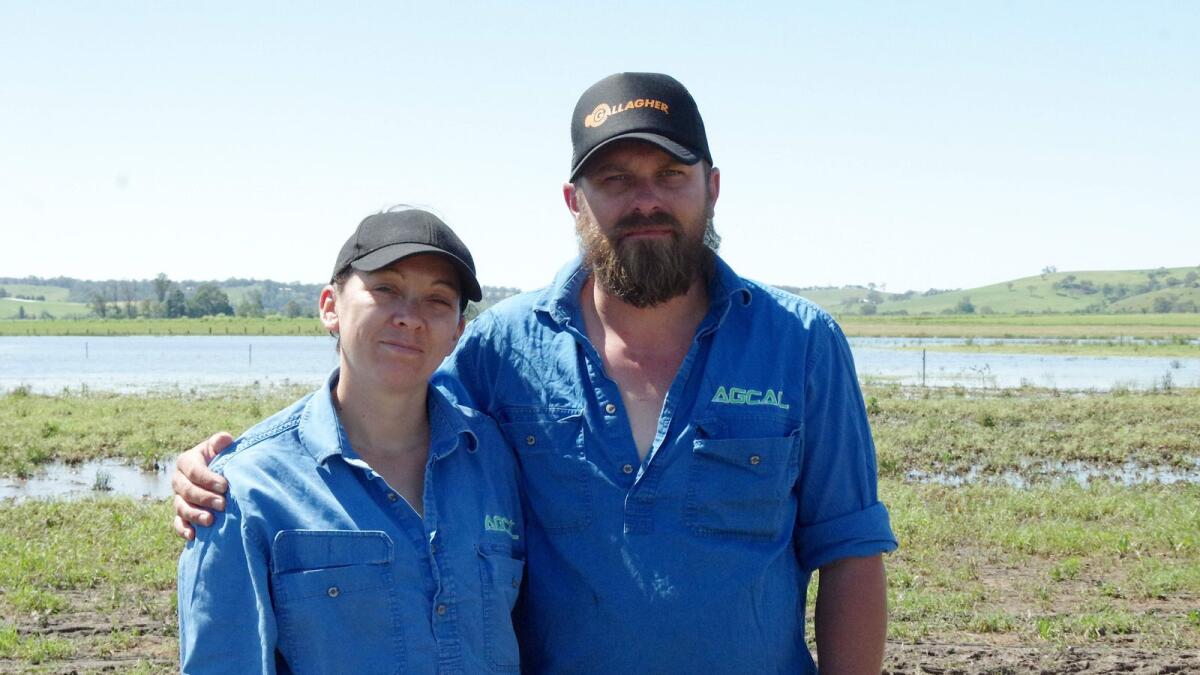 Farmers at the lower end of the Snowy River are coping with flooding from a combination of Jindabyne Dam environmental flow releases into the system every couple of weeks during spring and heavy rainfall in successive weeks during the same period.
More heavy rain in December fell into an already soaked environment.
For dairy farmers Alastair Steel and Dennis Reynolds, from Orbost in south-eastern Victoria, it has pushed back harvest season and means more pasture renovation, as well as some lost crops.
Alastair uses contractors to harvest silage, so between the successive rain and flood events and a high demand for silage harvest, he has had to wait.
Dennis moved his cows to higher ground as about 100 hectares of his farm went under and stayed under floodwater.
He has found it stressful dealing with the fortnightly releases from Jindabyne Dam as well as the regular heavy rain. Releases from the dam reach Orbost four days later, which has often been during or immediately after heavy rain.
"Basically, from July to now we've had water on the flats at Orbost," Dennis said in mid-December.
"We've had to keep cattle on high ground, and we didn't cut any hay or silage off the flats this year. We've had to cut that off our hill country."
He estimated he will have to over-sow 50 per cent of his farm at Orbost, after flooding stops happening.
In the latest event, his farm at Jarrahmond was also inundated with floodwater from the Snowy River, and he will have to replace some boundary and internal fencing.
The same conditions have been replicated throughout Gippsland, as the rain tap hasn't turned off and creeks and rivers have flooded successively well into December.
In the Macalister Irrigation District, with little head space in Lake Glenmaggie because of ongoing rain, water was still being released into rivers and creeks in mid-December, with flood levels up to 2.71 metres in the Macalister River catchment.
It has made high ground and hills premium real estate for dairy farmers coping with mud and an increased risk of lameness and mastitis in their herds. Silage has been cut from higher ground and opportunistically.
This on the back of long-term drought.
For irrigators it has meant a huge saving in resources, as they haven't had to access irrigation yet.
For Macalister Irrigation District dairy farmers like Justin Johnston and Alex McArthur, who haven't had to irrigate pastures since the season opened in August, they have water in the bank for when the hot weather sets in. They have also saved on pumping costs.
"The centre pivot irrigates 243ha," Justin said.
"If you're talking figures, two-thirds of our power cost is in pumping irrigation water. We've saved a lot of money so far this season.
"We'll use the irrigation when it gets warmer and at the back of the season, but it's a good cost saving."
He has opportunistically harvested silage on some dryland country between rain events. He estimated 15 per cent of the farm was inundated by floodwater.
Unfortunately, he also had to deal with increased levels of mastitis in the herd.
Alex has his own machinery, like Justin, and has also opportunistically harvested silage between rain events.
He has also been in close contact with Southern Rural Water to identify when he could expect floodwater from weir releases to affect his farm.
"They've been very good about letting me know what's going on," Alex said in mid-December.
"About 24 hours after the spill from Lake Glenmaggie's Maffra Weir it hits our country.
"We're very lucky there's only been about 10 per cent of the farm underwater four or five times. But we've classified that country years ago as opportunity country.
"That country was planted to annual rye-grass and died. We resowed it to grazing millet and we'll just have to wait and see how much of it survives being covered by water."
He managed to cut silage early in the season.
"I probably just took risks on cutting and pulling it off. We have all our own gear so we could go for it in short windows."
Alex has had some mastitis and lameness among the cows and tried to manage that by being flexible about the grazing rotation – in particular, reducing the amount of walking the cows must do.
"About 15 cows out of the 500 got some lameness, with bruised feet, so we cut that and let it drain and put a block on it," he said.
Craig Calvert at Mossiface has been dealing with lameness in some of his cows the same way.
"We've had five floods this year and they have cost us a lot of money," Craig said.
"I've spent a lot of time fixing river crossings and fencing; a flood causes a lot of damage. And then there's obviously issues of moving cattle onto higher ground.
"The loss in production has probably lost us $20,000 of milk for the year."
Craig was able to cut silage early in the season, which is just as well, with 75 per cent of pasture underwater during spring and early summer.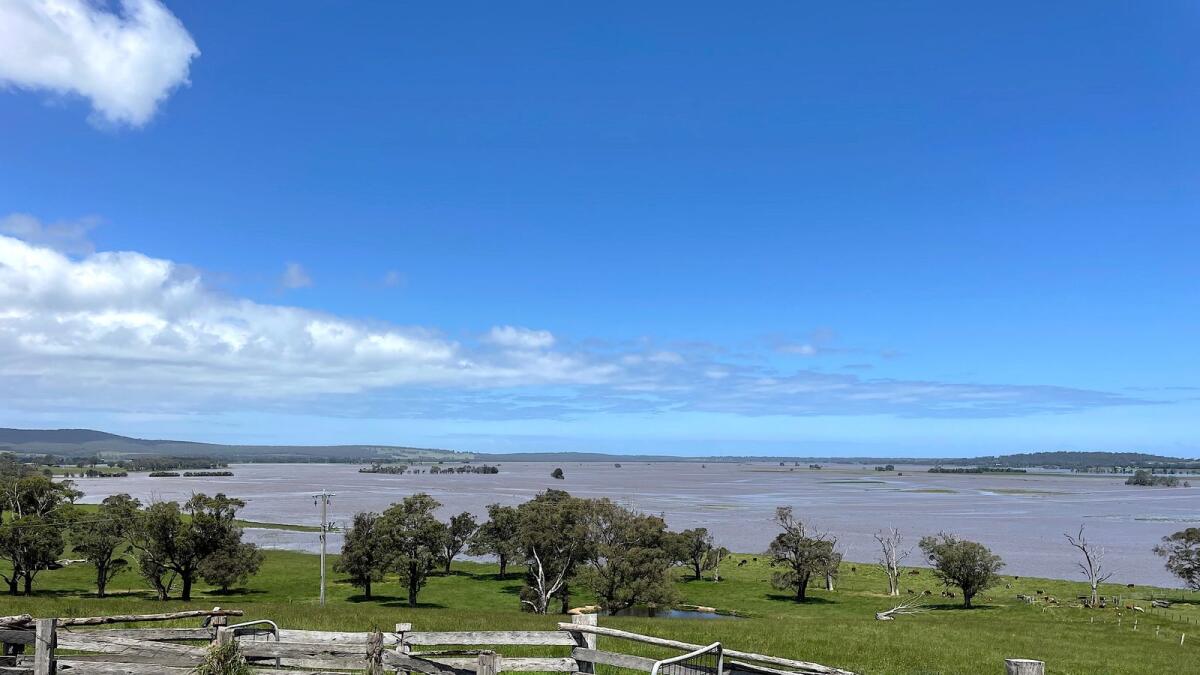 Not far away, but in different country at Goon Nure, Rohan Bingley harvested three cuts of silage – a mix of rye-grass, clover and lucerne – and was contemplating a fourth cut in mid-December.
The regular rain means he hasn't used irrigation yet, and he isn't close to a river system.
"We had a bit of wet country in May/June, and we had more lameness than usual because the cows were standing in water. We had to regrade a few laneways to make sure the water ran off," Rohan said.
He also fed oaten hay and cut back the grain portion fed in the dairy. Production stayed up to 26 litres until he started drying cows off in November.
"The rest of the season's been pretty good. We haven't used any irrigation. It's rained all through spring and we were able to get the harvest contractor here between rainfall events.
"We probably could push out to a fourth cut of silage, except we don't know how hot and dry it's going to become.
"We cut and wrapped a year-and-a-half of silage above ground, and about a year of silage underground."