Bringing farmers together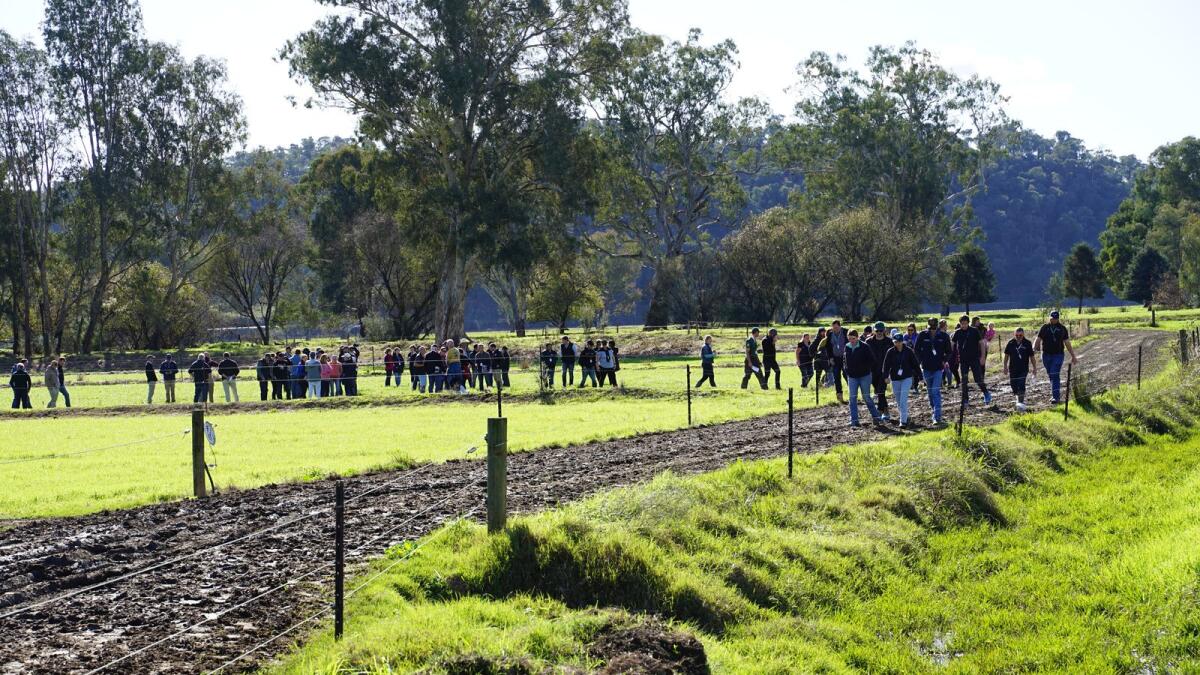 The northern Victorian and southern NSW dairying community converged along the border at Yarrawonga for an enthralling two-day deep dive into feedbase at the Murray Muster on May 18 and 19.
This year's theme, Focus on Feedbase, highlighted an extensive range of information and ideas to support farmers in the Murray Dairy region improve the performance of their forage production.
Dr Anika Molesworth started day one events with an enlightening presentation on agricultural sustainability, delving into an insightful Q&A with attendees around climate and stewardship.
The conference also heard Bureau of Meteorology's Stephanie Dickson discuss changing climate models in the Riverina/Murray Irrigation District, while James Murray explained profitable rotations to support dairy systems.
Murray Dairy was particularly excited to share a video update on the Fodder for the Future research project.
The project is a cross-sector partnership project by the dairy and grains industries to investigate ways to support the development of complementary farming systems that optimise the use of both irrigated and dryland resources across the southern Murray-Darling Basin.
It is funded by the Federal Government under the Murray-Darling Basin Economic Development Program and has another year of results to monitor.
To supplement the video update, a farmer panel including Murray Dairy board member Tom Acocks, Andrew Kath, John Eade and Scott Rathbone shared valuable views around maximising farmer and fodder producer communications to achieve best outcomes, including strengthening seasonal risk management and producing an optimal product.
Alternative methods on how payment can be made to strengthen cross-sector business relationships was another takeaway discussion point.
After an informative day, attendees regrouped for the Murray Muster Industry Dinner.
This was a chance for the industry to connect and network, as well as hear Dr Anneline Padayachee, the 'Food and Nutrition Scientist', delve into an impressive presentation on human nutrition trends.
Independent management consultant Dr Nollaig Heffernan led attendees into day two of the event, beginning with a highly informative breakfast presentation on leadership, communication and persuasion before the event moved from presentations to the paddock.
More than 70 people linked into a tour of Alice and Justin Colclough's Focus Farm at Tallangatta South.
Here the Colcloughs introduced their farm and spoke to the autumn start, investment plans, focus on challenges and opportunities.
The event was a strong display of the local dairy community joining together to share ideas, celebrate success, make connections and learn the latest in research and development.