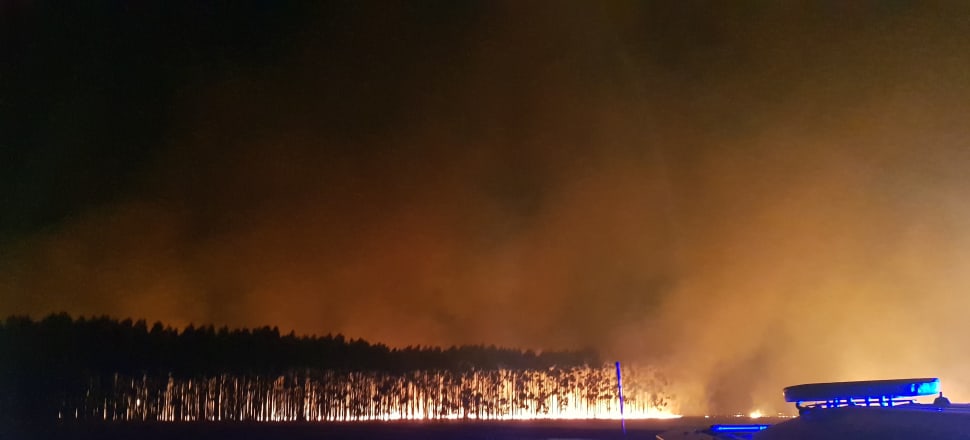 5370537724001
Dairy farmers around Terang and Garvoc are among those sharing $22.5 compensation for the damage caused by the 2018 St Patrick's Day fires.
A Supreme Court order has enabled distribution of most of the compensation payable by Powercor under the class action launched by Maddens Lawyers of Warrnambool.
A total of 235 bushfire victims took part in the class action, including many dairyfarmers.
A settlement sum of $17.5 million has been paid by Powercor in the Terang bushfire class action, and a further $5 million has been paid by Powercor and its asset inspection contractor in the Garvoc bushfire class action.
One of the farmers, Phillip Grummett, from near Terang, said payments were due in late May.
Although unsure how much individual claimants would receive, Mr Grummett said the money would be helpful.
"We had insurance which meant we could replace a hay bale or a shed; with this money we can upgrade our tractor or other equipment," he said.
Mr Grummett's fences weren't covered by insurance but he had strong support from Blaze Aid.
While able to seek compensation because the fire started at a power station, Mr Grummett is concerned for farmers damaged by last summer's blazes.
"I look at all the people who got burnt in the fires this year in Gippsland and New South Wales. If they haven't got much insurance, there's no back-up. Because our fire was started by a man-made product, we can claim compensation; would about the poor buggers burnt because of a natural event?
Maddens Lawyers principal Kathryn Emeny said there were substantial uninsured losses incurred by victims of the Garvoc and Terang fires.
"These payments will come at a particularly important time for fire victims who are still recovering from the devastating impact of these fires, and along with the rest of the local community, are now facing increased challenges associated with COVID-19.
Powercor says it is planning a four-fold increase in pole replacements over the next five years along with more refurbishments.
At the end of January, we submitted our Regulatory Reset Proposal for 2021-2026 to the Australian Energy Regulator. This five-year plan offers to deliver more for customers at a lower cost. In particular, high network investment is designed to sustain reliability and safety.
This follows a change in pole inspection and maintenance strategies to increase the amount of sound wood required for poles to remain on the company's network as well as a need to manage the age profile of the pole population.
Powercor says pole replacements are just one part of its bushfire mitigation program and its five-year plan includes significant investment in its bushfire mitigation program.