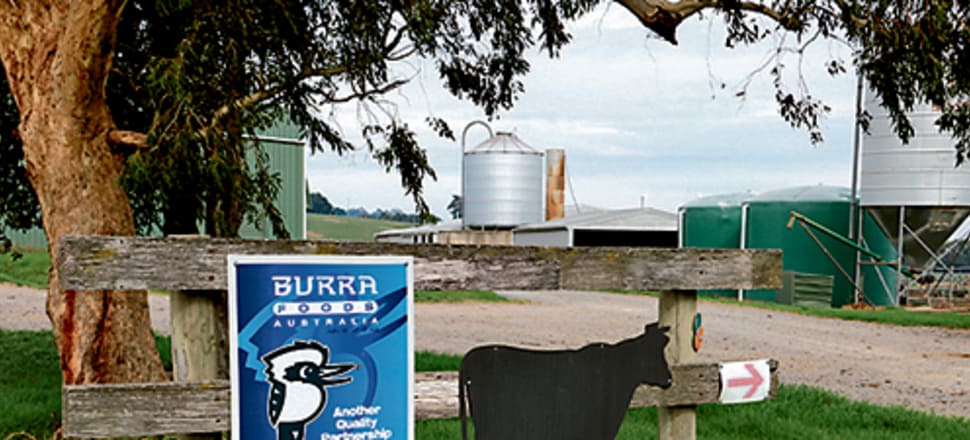 5370537724001
THE PAST two years have provided a tough initiation for Stony Creek farmers Steven and Alison Bouma and their son Mark, but it has also provided food for thought as to which way to take their farm.
Steven and Alison bought the Stony Creek farm two years ago, and with Mark worked for the first 12 months without farm help.
The Boumas had previously farmed south of Rotorua on New Zealand's North Island, selling the farm 14 years ago.
They left dairy farming but Steven remained keen to farm in Australia if the right opportunity arose.
They almost purchased a farm near their current farm about seven years ago and although that did not eventuate, Steven remained keen on the district.
"The wet country and the rainfall appealed to him as he was used to that in New Zealand," Mark said.
Mark, 26, came to Australia after finishing school and spent five years employed in turf management in Melbourne, working primarily on golf courses.
"I didn't see a way forward in New Zealand for a young farmer," he said.
He then worked on a dairy farm at Larpent for a few years — managing it for the last 12 months — before returning to work with his parents once they purchased the Stony Creek farm.
He will take on a 23 per cent sharefarming role from July 1 — splitting all costs and milking 340 head owned by his parents.
Steven and Alison bought a closed herd from Leongatha, including young stock (rising one- and two-year old heifers). The sellers were about to put them up for sale but were pleased to sell the entire herd.
"When we bought the place it was after a hard summer in 2015–16. It was pretty tough. We arrived in April 2016, just before Murray Goulburn crashed."
Although they were supplying Burra Foods, Mark said the family "went into lockdown".
"We went straight into a wet winter and also had to manage a rotary herd going through a herringbone shed.
"It wasn't until January/February the following year that they settled in."
Now, two years in, the Boumas have prioritised pasture improvement. "We want to run a low-cost system, improve pasture and grow more dry matter," Mark said.
The Boumas are currently running a pasture trial with Notman Seeds of 12 varieties.
"We'll probe that the next three years," Mark said.
"We've matched the seed dollar for dollar per hectare. Lower cost seeds went in at a high rate to see if we can get more yield over the next few years.
"Notman approached us to do the trial. They are established varieties but Notman was keen to see what they do in this area.
"We've previously had some varieties in as a mix but weren't sure which was doing better in winter and which were persisting through summer. We'll do it for two to three years to see."
The Boumas plan to subdivide paddocks to better utilise some parts of the farm and also need to deal with couch and kikuyu grass, as well as summer grasses.
"We're trying to avoid summer crops because we see hit-and-miss crops and the reward may not be there for working-up paddocks, plus you have to manage softer topsoil on a wet farm through winter.
"The farm has shown it has great growth and persistence through the summer months, if we can avoid using crops and stick to a simple grass based system."
Mark said favorable growing conditions make it easier to run a consistently higher stocking rate in New Zealand, whereas learning the different soil types and less consistent rainfall in Australia means stocking rates are more prone to fluctuate.
"Last winter was dry so we could have miked 400 cows, but the winter before we were lucky to milk 300 as it was too wet. We need to find that happy medium," he said.
In their first season they produced 9 tonnes of dry matter/hectare, and have increased this to 11 tonne/DM/ha.
"If we put work into soil fertility, pasture improvement and management there's definitely further scope to improve."
They also plan to put further work into the cows through AI. The herd is an average size of 600kg and they would like to reduce this to 500-550kg.
Mark said they were fortunate to be able to buy a closed herd with such a long line of quality genetics. The herd averaged 575kg+ milk solids per year on a low input system.
Mark is involved in Matt Hall's Young Guns group and is constantly picking up information that can be applied on farm. The group is utilizing DairyBase to better understand different farming systems which allows you to reassess and potentially make improvements to your own business.
"Since I'm starting out, it has been great to listen to others in the group about they're pathway into the dairy industry and the success they have had, especially with the uncertainty over the past two years." he said.
Mark said it was a far less stressful period now compared to the first 12 months.
"In that first 12 months, so many things accumulated. We were getting the herd settled into the farm then went straight into a wet winter, but the challenges we had that year and what we learnt from them has set us up for future years."