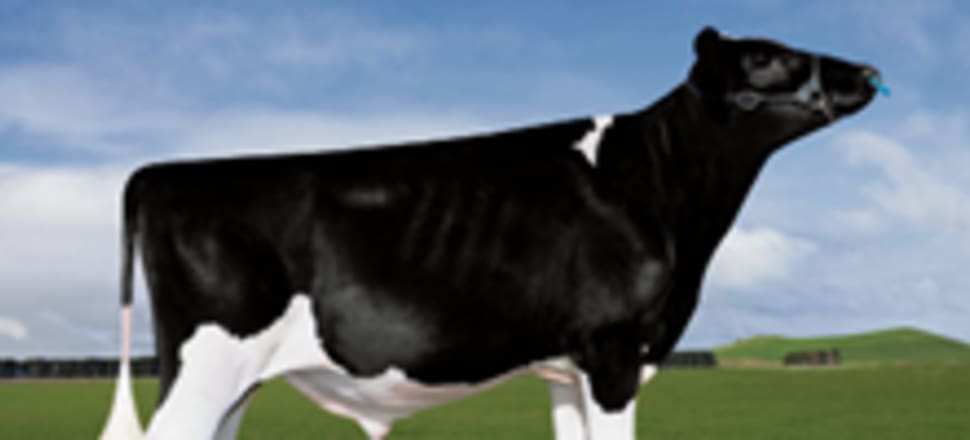 5370537724001
The August ABV run has seen the emergence of several new genomic "hotshots" from Genetics Australia, according to CEO Anthony Shelly.
New genomic sires, Wookie, Superdave, Kade, Terraine and Bookdream, make their debut on top of the BPI list.
"With an ASI of 269, Wookie is an elite A22 production sire with extreme deviations," Mr Shelly said.
"This Rookie son is an ideal choice to restore the production balance.
"Kade is a Superhero son from a Silver dam and is an excellent choice to improve daughter fertility with his rating of 115. Solid production, very good genomic type, strong survival and cell count, round out his complete package.
"Terraine is an Alltime son from a Supersire dam and is a protein specialist at 28 kilograms. When this protein rating is combined with 111 for fertility, 108 for survival and positive feed conversion efficiency, Kade becomes one of the breed's more unique sires. "
These three bulls were bred by Trevor Henry and family of Wilara Holsteins in Tinamba, Victoria.
"Superdave was bred by David and Trudy Fiebig of Mt Gambier and is our highest BPI newcomer. Superdave comes from the same family that produced breed great Donor. Superdave transmits superior fat and protein, fertility and cell count.
"Bookdream, bred by John and Vicki Lillico of Smithton, Tasmania, is a son of the popular sire Royalman and is a great production transmitter. Just as important are his positive ratings for pin set, teat length and daughter fertility. These five new diverse genomic sires represent the best of Australian breeding."
• Article supplied by Genetics Australia.