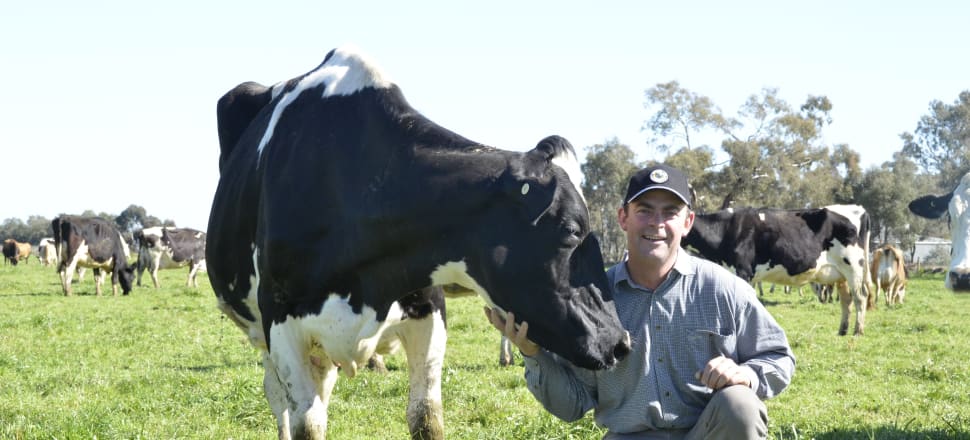 5370537724001
Dairy farmers Charles and Carolyn Smith from Andes Holsteins have brought together more than 20 years of hard work to secure recognition as Master Breeders at the Holstein Australia awards in August.
The Smiths, who have been on their 369 ha St Germains farm since 1998, milk 500 cows at their peak and pride themselves on producing quality cows.
The couple has had eight cows classified as Excellent and a further 21 cows averaging 85 points.
Mr Smith said they focused on making decisions that would produce quality cows physically and ultimately ensure high production.
"Obviously, if she's better physically she's more able to walk and she's better able to produce and produce for a long period of time in a commercial environment," he said.
With the growing genomics market, Mr Smith said they tried to ensure they were doing what was best for their own farm, even if it took them in a different direction.
"I probably have a bit of a different philosophy to some others, I believe tried and tested is better than maybes," he said.
"I'm a big believer in seeing is believing."
Although Holsteins have gained a reputation of having issues with fertility, Mr Smith said he had not had any issues in recent times, something he puts down to the weather.
"Last year was an extreme year, it was very wet and we were unable to get the quality in our silage and hay, along with everyone else in the Goulburn Valley, that we normally get and as a result our protein in our hay and silage was lower," he said.
"And they were the best two years we've had, ever, to calf."
The Smiths have had what Mr Smith describes as a "good run" and will now shift their focus to producing beef at their Holbrook and Wagga Wagga properties, with an October 17 sale at their property the first step.
"(The change is) mainly relating to being able to retain staff and find staff that are good enough to do what needs to be done," he said.
"I think 20-odd years is a fair innings."