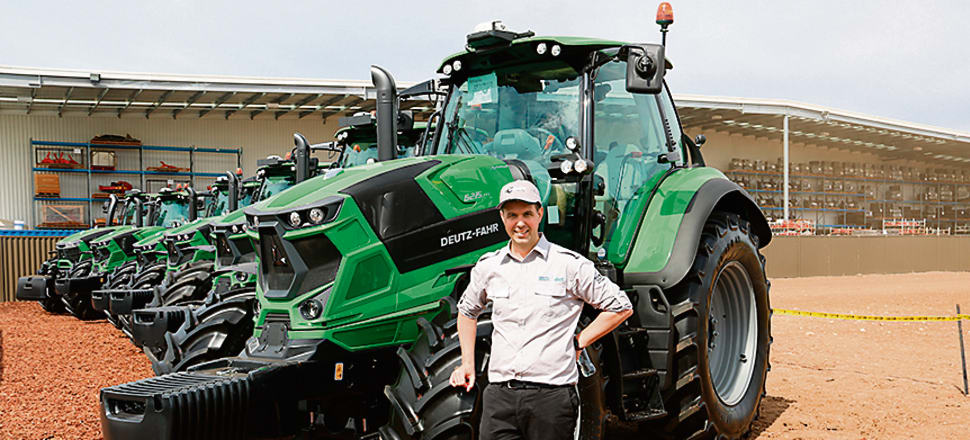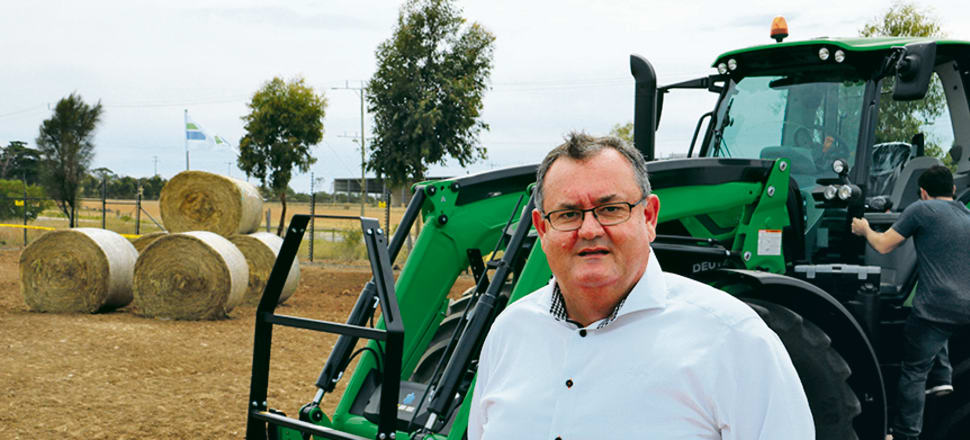 5370537724001
PFG AUSTRALIA hosted a Deutz-Fahr conference at their Derrimut, Victoria, headquarters last month where they unveiled the 6 series tractors, now available in Australia.
Dealers from around Australia inspected the machines and were able to board the new Agrotron 6215 RC-Shift for a test ride.
New Zealand sales manager Alistair Horrocks was in the driver's seat. The Series 6 tractors are already available in New Zealand and Mr Horrocks said they have proven popular with dairy contractors.
"It's used for baling and tillage work, but it's also a good haulage tractor," he said.
The machines released in Australia don't have the emission controls required in Europe, making maintenance easier.
The Agrotron 6215 RC-Shift featured the updated Series 2 'maxivision' cabin, which is separated from the engine itself, providing a comfortable and quiet ride with a decibel reading around 67dB.
The 215 hp 6215 RC-Shift is the highest horsepower variant in the range, which starts with a 155 hp model.
The RC-Shift transmission makes gear shifts as easy as pushing up or down on the joystick. It has a manual five-range gearbox, but has full automation built in.
Mr Horrocks said the level of automation in the new RC-shift tractors enables it to drive and operate like a TTV but gives the operator the option of having an automated tractor with a manual gearbox."
The 6215's controls and buttons are all colour coded — orange for transmission/engine; yellow for PTO, green for hitch and blue for hydraulics.
PFG Australia Ag Division product manager Anthony Daveniza said dealers at the Conference were all impressed with the new 6 Series.
Visit www.pfgaustralia.com.au/dealers to find your local dealer.