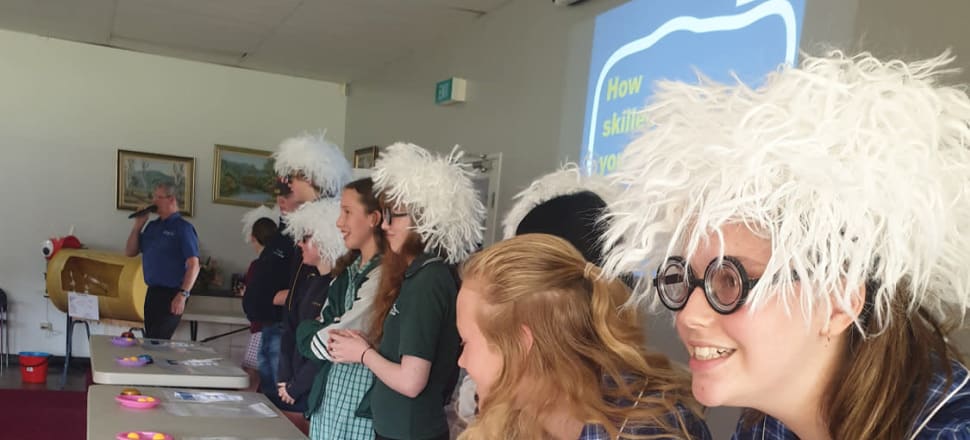 5370537724001
After caring for a calf for three weeks, students across northern and north-eastern Victoria were awarded at the Cows Create Careers Presentation Day.
The students came from nine schools, from towns as far as Yanco to Benalla, to celebrate the program's end.
The event marked the end of a three-week Dairy Australia project, where the students took care of a calf at their schools to gain awareness of the dairy industry.
Murray Dairy regional extension officer Melva Tyson said a number of activities were run throughout the day to teach the students.

"They do love it, it's hard not to be engaged when it's right in front of them," Ms Tyson said.

"It gives all the students a glimpse into the role of dairy farming.

"A dairy farmer needs to be a vet, nutritionist and a nursery maid."
Local dairy farmers volunteered to teach the students and brought their own calves into the schools.
The program also had industry advocates visit students to speak about their career in the dairy industry.
Dairy Australia project manager Deanne Kennedy said a number of relationships have been formed as a result of the project.
"The dairy farmers and industry advocates that go into the schools are the reason behind the great success of this project nationally," she said.
Cows Create Careers was started in 2004 by Ms Kennedy and John Hutchison with only nine Gippsland schools, and has grown to 259 schools across Australia, with 14 245 students completing the project in 2018.
"Students ask us about specific pathways in the industry to find out more about their next step," Ms Kennedy said.
"They take up work experience, university studies in agriculture and some even become teachers who then teach Cows Create Careers.
"There are students in every school who are just a perfect fit to work in the dairy industry in the future."
Ex-student Nicola Morton participated in the program in Year 9 and now teaches it, after studying a Bachelor of Agriculture at University of Melbourne.
"We learnt about the dairy industry and the hands-on nature of the project was great," she said.
The Cows Create Careers Presentation Day was held last Thursday at the Shepparton RSL.