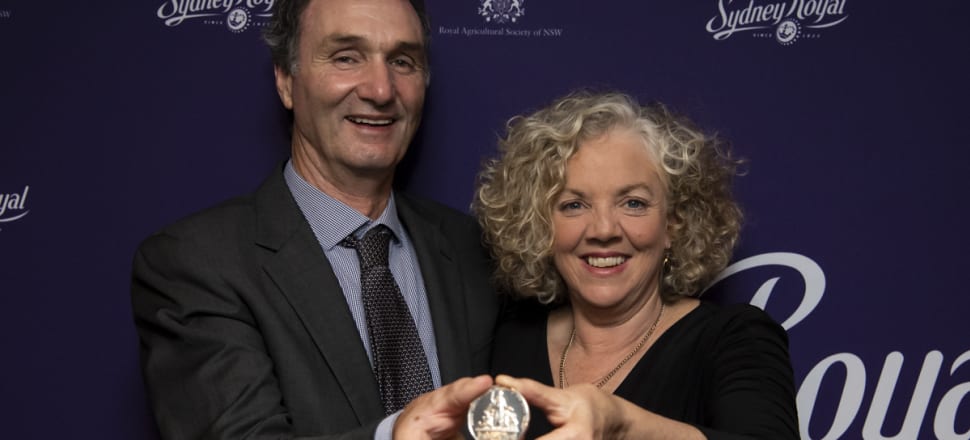 5370537724001
A Western Victorian food company producing sheep and goat dairy products has won the Sydney's Shows presidents medal for 2019.
Out of 5,458 products, 425 gold medals, 92 champions and 6 Finalists, Meredith Dairy has claimed the Royal Agricultural Society of NSW most prestigious food and beverage award, the 13th Annual President's Medal winner.
Judged on a triple bottom line assessment to determine their social, economic and environmental impacts, finalist underwent months of judging to determine their impact on not only the industry but their local communities.
Meredith Dairy owner, Julie Cameron, said her team took on judges' feedback when they were a finalist in 2014 and came back to claim the top prize,
"The way we run agriculture in Australia is very special, there is a lot of pride in it and that's what makes the President's Medal so unique. It's about sustainability, the triple bottom line. Our investment back into the industry is as important as our investment back into our local community and to win an award that honours that is incredible."
"Life on the property can be very up and down, so we just remain positive. Using the feedback from Judges we continued to improve our processes and product until we got it just right. Our staff will be so thrilled to have all their hard work recognised."
RAS President, Robert Ryan OAM says the award is a true reflection of Meredith Dairy's vision and dedication to the industry.
"This unique award is now in its 13th year and recognises not only extraordinary products but the extraordinary businesses and people behind them," Mr Ryan said
"Tonight is the final step in a journey that began last year when Meredith Dairy picked up an award for their Marinated Feta Sheep Goat Blend. Since then Meredith Dairy have demonstrated outstanding innovation and quality to be named our 2019 recipient."
Meredith Dairy is an on-farm enterprise, milking sheep and goats year-round to make specialty cheeses and yoghurts, which are sold in Australia and exported around the world.