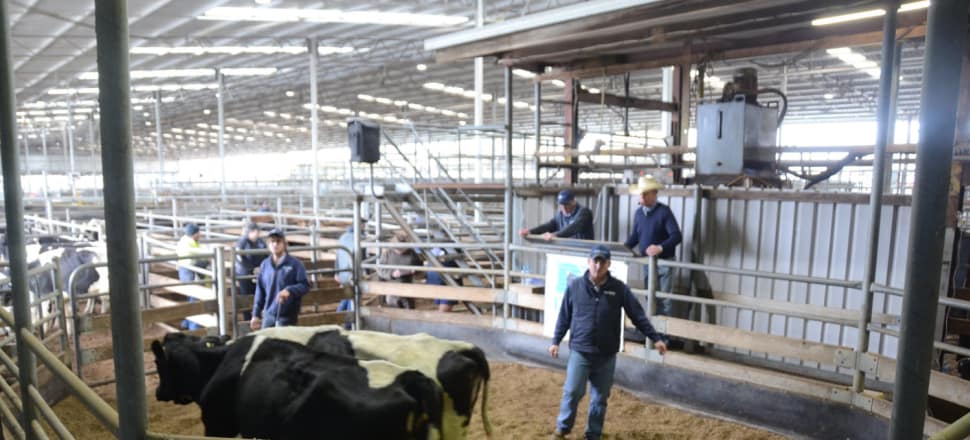 5370537724001
A sale of a commercial Kyabram herd at Shepparton last week reflected softening prices for some dairy stock.
The 300 heifers and cows — in the herd averaging 4.7 per cent butterfat and 3.5 per cent protein — offered by Dairy Livestock Services averaged about $800.
The AI-bred herd was sold as a result of the sale of the Kyabram farm.
Auctioneer Brian Leslie said while there was demand for milkers and spring calvers the medium-framed cows sold within the current price trend and noted there was not a lot of demand for carry-over cows.