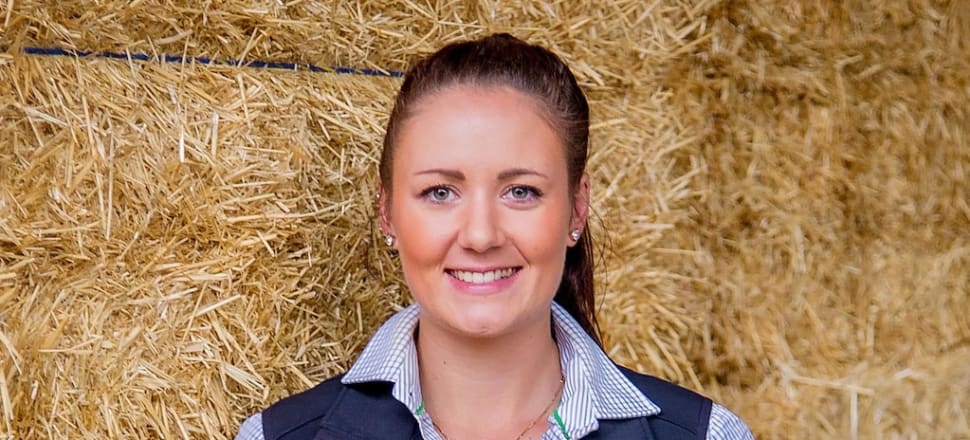 5370537724001
With an ageing farming population, the attraction and retention of the next generation is critical to the future of the dairy industry and agriculture in general.
Young Dairy Networks play a critical role across the country, and Western Australia has a strong advocate responsible for harnessing the next wave of talent.
Jess Andony coordinates WA's Young Dairy Network as part of her duties with Western Dairy, WA's regional development program. She divides her time between technical duties on several of Western Dairy's research projects, a range of extension activities and the role of coordinating events for WA's young dairy farmers.
As the WA Young Dairy Network Co-ordinator, she is passionate about engaging with young people and encouraging them to take up opportunities to further their agricultural career.
"I fully support anything that encourages young people to be involved in agriculture.
"If I can inspire someone else to give agriculture a go then that's something that I love."
She has been described as a fountain of energy and great ideas and has driven a fresh wave of momentum through the network.
Jess is a big advocate of study tours to make sure young people expand their ideas and networks by seeing how other dairy regions operate. She also works hard to overcome the cost hurdle of study tours by actively seeking sponsorship to help alleviate the cost.
"As soon as you jump on a plane from Perth there is a big cost, as we are a long way from other dairy regions — but that doesn't stop us," Jess said.
The Network has grown significantly under Jessica's management and her ambition is to make sure every young person working on a dairy farm in WA joins the group.
"We have about 160 dairy farm businesses in WA so we're a small community of farmers, but that doesn't mean that everyone knows one another, as we are a very spread out region geographically.
"The formation of the Young Dairy Network with the support from Dairy Australia has meant that we have been able to bring our young farmers together.
"Having an interesting range of YDN activities to choose from means we are well placed to reach out to everyone."
Jess grew up on a dairy farm in Harvey and graduated with an honours degree in Animal Science from Murdoch University. She began full-time employment with Western Dairy in 2015.
Her work with young people in agriculture, establishing the WA Young Dairy Farmer of the Year Awards and her contribution to R&D in the WA dairy industry and her commitment to coordinating disaster relief for dairy farmers in the wake of the 2016 Waroona/Harvey bushfires saw her awarded the Western Australian Young Achiever Award earlier this year.
Award judges praised her technical and emotional support to the 19 WA dairy farms impacted by the Yarloop fires last year, especially given her own family's farm was among those affected.
Her nominator said her work in the fire response in the weeks and months after made a real difference to the recovery for the farms, as she showed "experience and empathy way beyond her years".
In the aftermath of last year's bushfires Jess organised the delivery of feed and supplies to affected dairy farmers and established a database to help coordinate the relief effort.
"I just started calling a whole bunch of people and finding out who was affected.
"We'd lost half our farm, and so I was trying to help Mum and Dad but then there were so many other farms that needed help as well.
"We just jumped in and did it because it needed to be done."
Jess said she was surprised and humbled at the recognition on receiving the award.